On 29 May 2020, the Chancellor provided some information on the CJRS version 2. This was later accompanied by a helpful factsheet which is well worth a read. Both the government guidance for employers and employees have also been updated.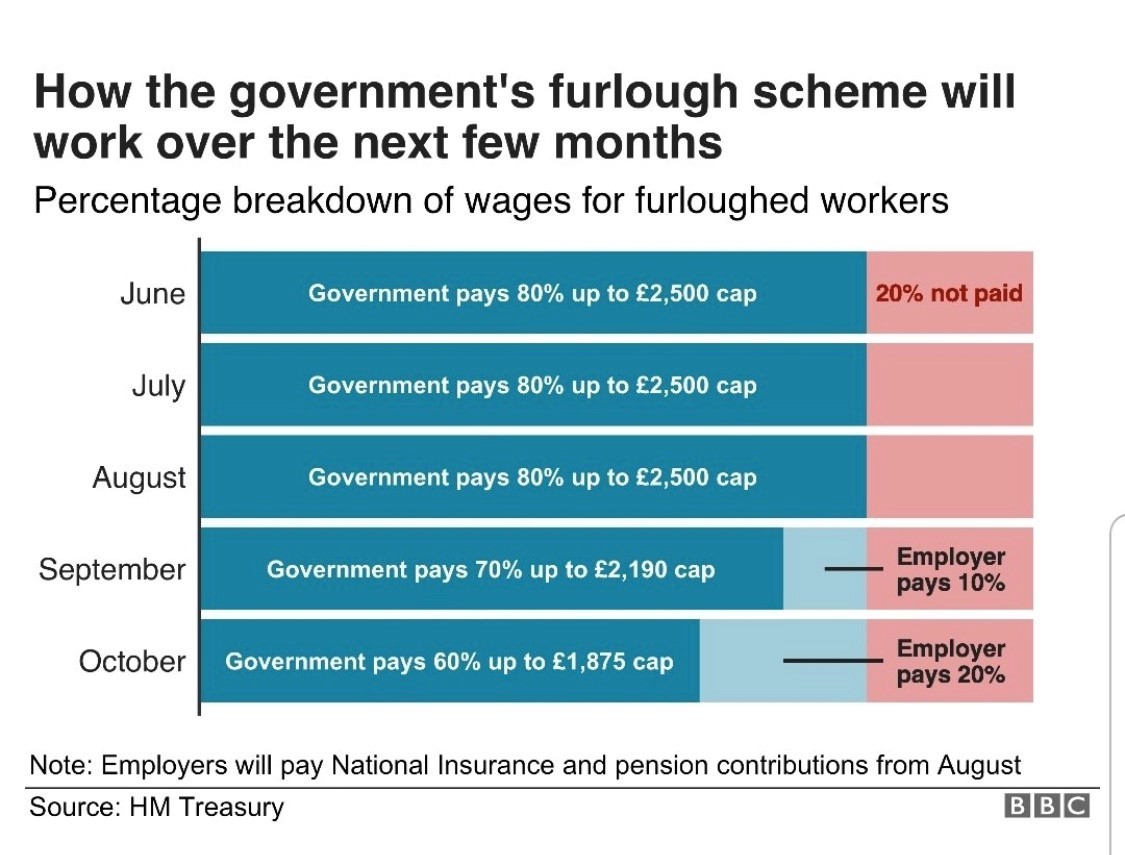 What does part-furlough mean and how does it work?
We have some detail about part-furlough but we are told that further detail will be published on 12 June 2020. We hope that, as part of this further guidance, the government will set out some worked examples but we will have to wait and see.


Essentially, from 1 July 2020 (a month earlier than the government initially planned), employees will be able to work normal hours part of the time and then be on furlough for the remainder of the working week. For example, they could undertake 2 days' work for you (and you would pay them their normal pay for these days) and then be on furlough for the remaining 3 days of the working week (and they would receive the CJRS grant for these days- paid wholly by the government or the costs split with you, as per above). This is known as them being on "part-furlough". Note that the grant and the £2,500 cap on the furlough grant will be reduced in proportion to the hours not worked. However, there are some really important points to note:
Rules

Thoughts

1. The part-furlough scheme is restricted to (a) employers currently using the scheme and (b) previously furloughed employees. However, crucially, to be eligible, your employee must have already been on furlough for a minimum of 3 weeks by the 30 June 2020.

This means that they could:

(a) currently still be on furlough (and by 30 June 2020, will have spent at least 3 consecutive weeks on furlough) and you are looking to bring them back to work for part of their working week; or

(b) currently be working (and *not* currently on furlough) but they have been on furlough for at least a 3-week period prior to 30 June (e.g. they were on furlough for the whole of April but have since returned to work) but because the work levels have not been as high as you had hoped, you are thinking of furloughing them for part of their working week from, say, July.

2. You must speak to your employee and *agree* with them what hours and shifts they will work as part of the part-furlough arrangement. This agreement *must* be confirmed in writing.

The number of hours you require them to work can change on a week by week basis because you can claim for just one week at a time. However, consider: (a) how to word your part-furlough agreement so that you don't need to send them a letter every week; and (b) how to ensure that the line managers are aware of the maximum working hours each week and comply with it.

3. When claiming the CJRS grant for furloughed hours, you will need to report and claim for a minimum of a week.

This is a minimum period and if you have been making claims for longer periods (such as those on monthly or two-weekly cycles), you will still be able to do so (but note Rule 5 below).

4. You can claim the grant for the hours that your employee is not working *but* this must be calculated by reference to their usual hours worked in a claim period.

We are told that further details about this will be released on 12 June 2020. At the moment, it is not clear whether "usual" means their contractual hours of work or an average of hours they have worked over, say, a previous 12-week period. Also, consider how best to keep track of the hours they have worked/ not worked and put in place a tracking system for those whose hours you do not normally record (e.g. your salaried workers).

5. You have until 31 July to make any claims in respect of the furlough period up to 30 June. You can make your first claim under the CJRS version 2 from 1 July. However, from 1 July, claim periods will no longer be able to overlap months. This is because the tapered system starts from 1 July and it will be too difficult to calculate claims with different contribution splits.

This means that if you previously submitted claims with periods that overlapped calendar months you will no longer be able to do that going forwards.

6. The number of employees/ workers that you can claim for in any claim period *cannot* exceed the maximum number that you have claimed for under any previous claim under the current CJRS.

This means that you will need to work out the maximum number of people you will want to make a claim for from 1 July onwards and ensure that you have previously submitted a claim for at least this number. You still have June to address this by furloughing the maximum number in June that you think you will want to furlough from July onwards.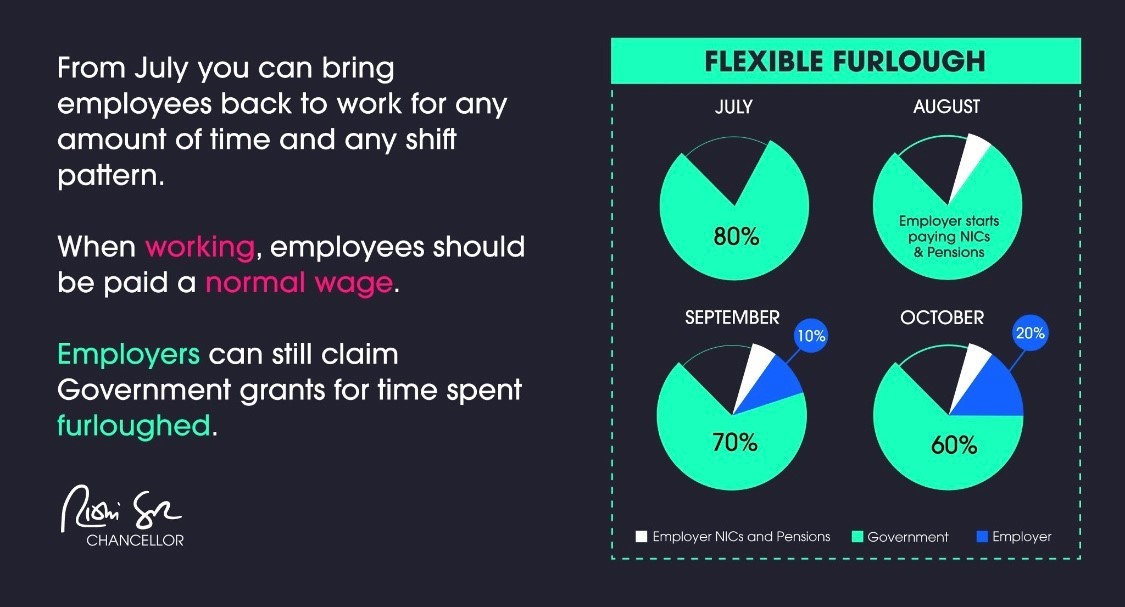 The law is constantly changing and the position set out in this note may not be current. You should not rely on this note as a comprehensive statement of the law. Please contact a member of the Employment team if you require specific legal advice on your situation.