Knights today announces that it has acquired Spearing Waite LLP ("Spearing Waite"), Leicester's largest independent law firm.
Alongside Knights' organic growth strategy, the Group has a successful track record of acquiring regional law firms in attractive locations across the UK. As outlined at the time of the Group's IPO, the company has a proven method to identify, execute and integrate earnings-accretive acquisitions, demonstrating an ability to unlock value from more traditional partnership structures.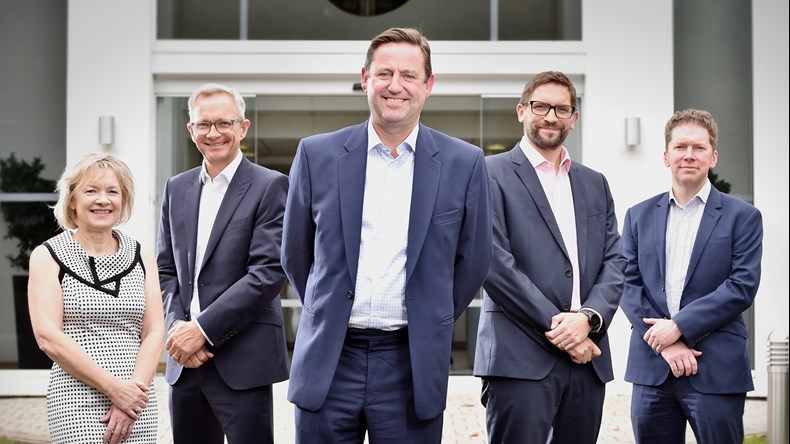 Spearing Waite's profile as Leicester's largest independent law firm, its highly diversified revenue base and low client, sector and fee earner concentration complement Knights own business model, as does the firm's entrepreneurial culture and mix of both SME and blue-chip clients.
The acquisition is in line with the company's stated strategy for acquisitions as set out in the June 2018 admission document and will see Knights move to eight regional offices and 450 fee earners, increasing its presence in the East Midlands alongside its existing Derby office.
Spearing Waite was founded in 1993 and has built a strong reputation in the corporate, real estate and retail sectors with 59 fee earners working across a number of industry sectors.
For the year ending 31 March 2018 Spearing Waite delivered revenue of £7.1m and profits distributable to members of £3.2m. Spearing Waite will keep its branding for a short transitional period before being formally rebranded as Knights, effective from 1 January 2019.
Commenting on the acquisition, David Beech, CEO at Knights, said: "We are delighted to be acquiring Spearing Waite, a firm which is culturally aligned with Knights and one we have known for some time.  They have created a strong reputation in Leicester, as evidenced by their fantastic client portfolio, and I have no doubt that they will be a great addition to our business."
Tom Bower Senior Partner, Spearing Waite added: "We have grown Spearing Waite to be the best firm in Leicester through brilliant people acting for quality clients. To continue our growth strategy we have decided to join Knights plc, a larger business and perfect cultural fit. Knights has the ambition and the financial clout to enable the combined force to continue to thrive in Leicester. We can't wait to get cracking with our ambitious growth plans."
Download the full press statement here.