Our people
930 professionals at Knights service 12,000 clients across the full spectrum of legal & professional services.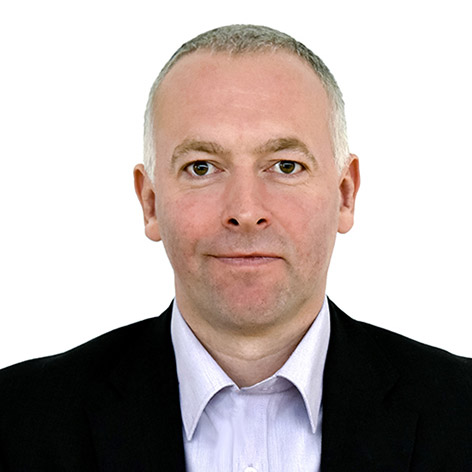 Office Partner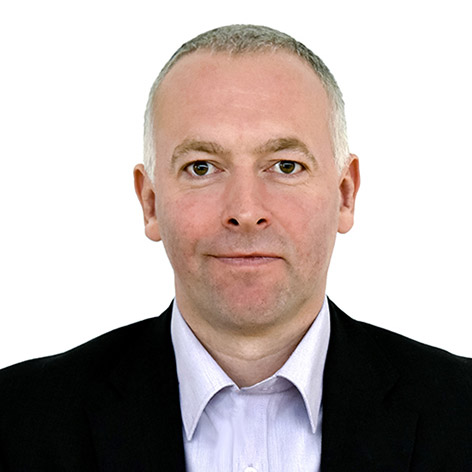 John Lord
Office Partner
John is a Partner in the Dispute Resolution team.
John focuses on corporate and commercial disputes including breach of contract and tortious claims, civil injunctions, recovery of corporate assets, fraud investigations, shareholder and partnership disputes.  He also represents directors and former members of limited liability partnerships when claims are brought against them.  John is experienced in litigation in all courts and a number of tribunals and he has a track record for successfully resolving matters at mediation.
John has a diverse client base, acting for two international energy providers, FTSE 100 and Euro 200 companies including leading names in the brewing and leisure sectors, shareholders of SMEs, partners and directors of professional firms.
John is also office leader in Wilmslow, where he is responsible for recruiting and managing new professionals to expand the range of services available locally and nationally.  He ensures his team have regular contact with clients to really understand their needs and focus on speedy delivery of advice.
Recent examples of how John has helped clients include:
safeguarding £10 million of company assets in a cross-border dispute acting for a funder;
defending 60 partners against charges of alleged wrongful trading and over-drawing claims by a liquidator in a LLP dispute;
defending a claim based on the "new tort" of malicious prosecution;
acting for investors in the recovery of sums due to them following a multi-million-pound commodity trading fraud; and
acting for a company which had incurred substantial losses as a result of the unlawful termination of its franchise agreement.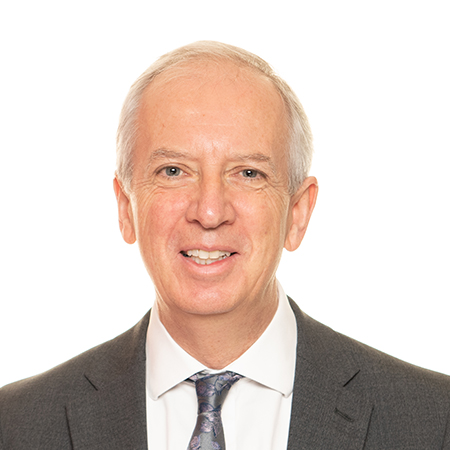 Partner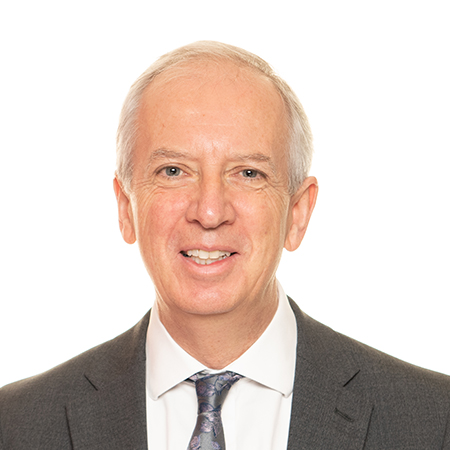 Peter Adkins
Partner
Peter is a Partner in the Dispute Resolution and Regulatory teams.
In Dispute Resolution matters Peter advises on breach of contract claims, professional negligence, secured and unsecured finance disputes, high value trusts and contentious probate matters, trade mark infringement and other intellectual property rights disputes
A recognised authority on UK licensing and gambling laws and on related regulatory matters, Peter gave evidence before the House of Lords Committee reviewing the Licensing Act. Peter's areas of expertise include advising on the licensing of pubs, restaurants, hotels, entertainment centres, cinemas, wedding venues, outdoor events and festivals, late night food outlets and sexual entertainment establishments under the Licensing Act and others..
Peter has an in-depth expertise in the securing and retaining of remote operating licences for online gambling sites for clients based all over the world. His client base within the gambling industry is wide, looking after casinos, betting shops, bingo halls, gaming centres and virtual online gambling sites of all types. He also advises on Prize Competitions. His workload includes dealing with challenges from the UK regulator the Gambling Commission who are based in Birmingham.
Peter's clients range from small owner-managed businesses to public companies operating both here in the UK and internationally. Working with colleagues at Knights, Peter can help with all the legal aspects encountered by those running licensed premises and gambling businesses
Recent examples of how Peter has helped clients include:
obtaining an alcohol and late-night refreshments licence for an award-winning international restaurant group that wished to establish a new eatery in the West Midlands;
obtaining an operating and management licence for an international company which wished to operate a newly created online gambling site within the UK;
negotiating a plea deal with the UK Gambling Commission which enabled a company to carry on trading after being accused of acting in breach of their licence terms; and
successfully handling the application for one of only 8 new 'small' casino licenses issued under the Gambling Act 2005.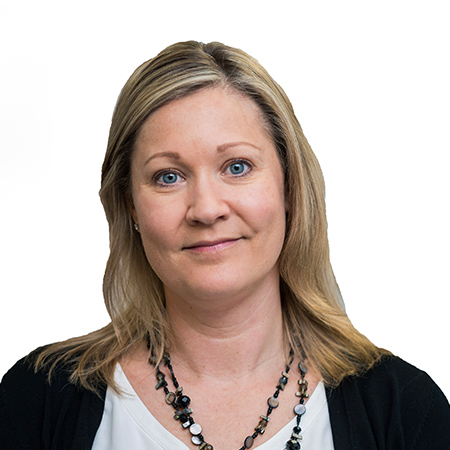 Partner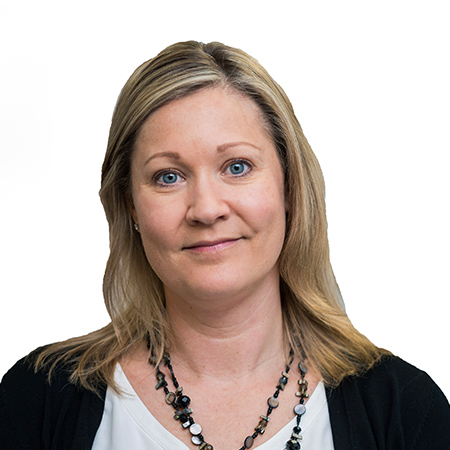 Nicola Billen
Partner
Nicola is a Partner in the Dispute Resolution team.
Nicola helps companies to protect their intellectual property interests, advising on disputes arising through passing off and trade mark infringement.
Nicola advises where there has been a breach of restrictive covenants, on corporate claims, and disputes over share or asset purchase agreements.
Nicola is experienced in IT and telecoms disputes, including software licence, master services and distribution agreements, and spent time seconded to British Telecommunications.
Nicola acts for business owners, IT companies, manufacturers, online companies, and recruitment company firms.  She has knowledge of the insurance sector acting for brokers, underwriters and insurers.
Recent examples of how Nicola has helped clients include:
bringing an end to 7 years of litigation for the client who was being pursued for damages and breach of trust relating to a £30 million property development, persuading the court that the claim against our client was without merit;
succeeded in arguing that a Claimant was not entitled to enhanced payments under an insurance introducer agreement, and therefore substantially reducing our client's liability;
successfully persuading an expert that a company was worthless, while acting for a major shareholder who was being pursued by the minority shareholders for circa £4 million, which they argued was the value of their shares; and
obtaining ownership of an online platform, after our client's IT developer claimed ownership of the platform and threatened to close it down.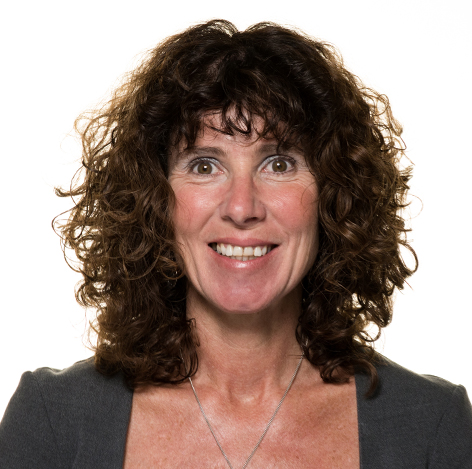 Partner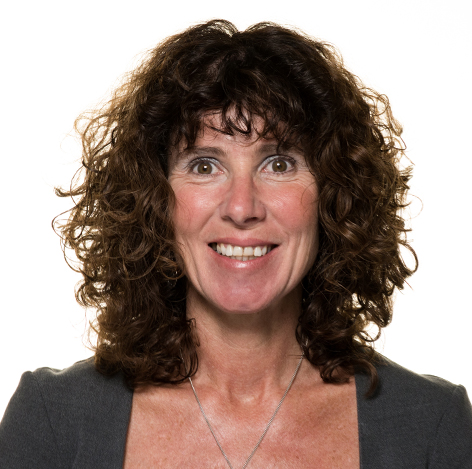 Kate Clarke
Partner
Kate is a Partner in the Dispute Resolution team.
Kate advises commercial and private clients in respect of all litigation matters, including construction and real estate litigation, commercial and contractual disputes, intellectual property including copyright, passing off and trade marks, defamation, professional negligence claims, insolvency and misfeasance claims, partnership and company law including shareholder disputes and injunctions.  She also manages adjudications, arbitrations, mediations and other forms of alternative dispute resolution.
Kate acts for businesses all over the country in industries as diverse as sports promotion and property development, construction and technology.  Kate works regularly in the High Court in London, Birmingham and Manchester and within the county courts and Technology and Construction Courts.
Recent examples of how Kate has helped clients include:
safeguarding a director's interest in a £40 million claim against the bank for interest rate swaps when the company went into liquidation;
successfully defending a property developer in a claim for damages when they demolished a building;
getting defamatory content about the boxer Sugar Ray Leonard removed from the internet following a dispute regarding a promotional tour to Poland; and
successfully bringing a £300,000 breach of contract claim in respect of a joint venture to provide Tesco with hand car washing services.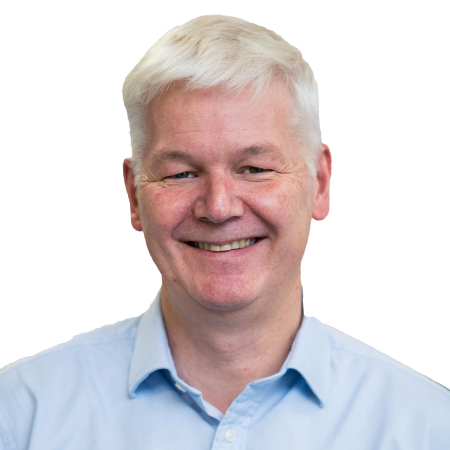 Partner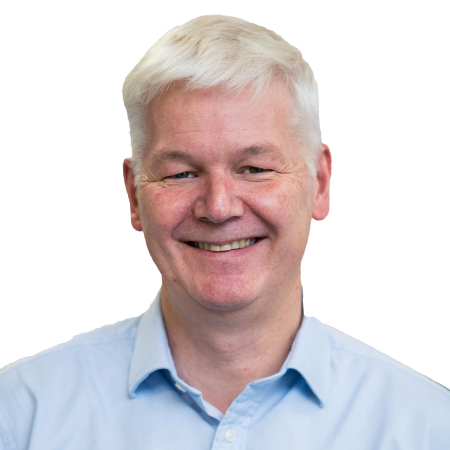 Andrew Clinton
Partner
Andrew is a Partner in the Dispute Resolution team.
Andrew advises on complex commercial and contractual disputes between companies, including those with cross-jurisdictional dimensions. He also acts for shareholders and companies in connection with disputes about how a company has been operating.
Andrew advises on breach of covenant and theft of confidential information cases, acting for both companies and employees. He also advises companies regarding health and safety investigations and inquests into fatal accidents.
Andrew advises on intellectual property disputes, including trade mark, domain name and copyright infringements, as well as cyber and data privacy issues, and general data protection issues. He was a member of Nominet UK's panel of experts for 15 years. Nominet is the UK's industry body that deals with .uk domains names.
Examples of how Andrew has helped clients include:
recovering all funds for a company that had been defrauded, by obtaining freezing injunctions in four jurisdictions simultaneously, then court orders for recovery of the proceeds of the fraud;
representing a tour operator in connection with a number of inquests into fatal accidents, including a two-week inquest hearing in the Falkland Islands;
preventing infringement of a client's intellectual property rights, by obtaining a court injunction against a company using a similar name; and
obtaining a court order against the owner of an aircraft authorising the client to sell the plane to pay unpaid maintenance fees.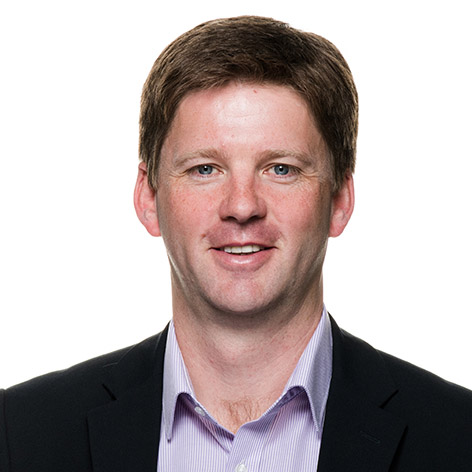 Partner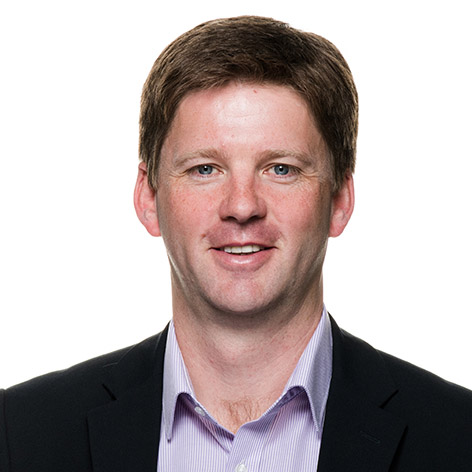 David Convey
Partner
David is a Partner in the Dispute Resolution team.
David specialises in resolving contractual disputes, particularly complex multi-party actions.  His cases include trading disputes such as breach of contract about payment, delivery, quality, agent compensation, misrepresentation, termination, real estate problems including service charge, rent review, break notices, restrictive covenants, trespass and rights of way issues, construction disputes, infringement of intellectual property rights and defamation.
David also has experience of fraud, professional negligence, insolvency, and disputes between partners, directors and shareholders.  David's clients range from small professional practices and service companies, through to real estate developers, leading retail and leisure brands employing up to 3,500 people.
Recent examples of how David has helped clients include:
putting a stop to a company which had been passing itself off as a subsidiary of a leading telecoms brand, obtaining compensation for loss of revenue and damage to the reputation of the brand owner;
winning on behalf of 13 national businesses who were facing claims in excess of £1.7 million in the High Court;
saving over £4.2 million for a group of commercial tenants, whose landlord pursued a rent review claim to the High Court; and
defending the reputation of an international company against a product liability claim over three years, with the final judgment in our favour including full recovery of legal costs.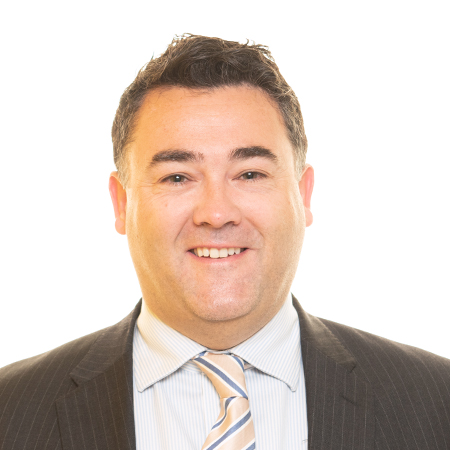 Partner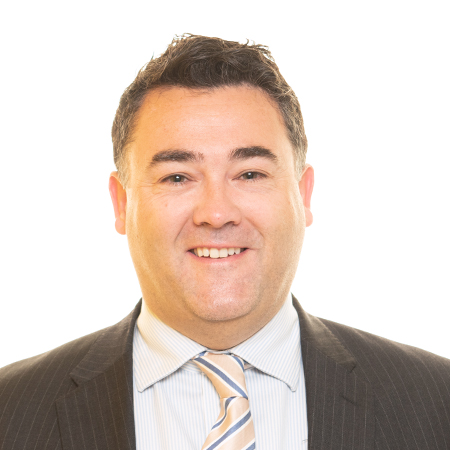 Richard Cooper
Partner
Richard is a Partner in the Dispute Resolution team.
Richard represents clients in shareholder or partnership disputes, in regard to unfair prejudice of a minority shareholders, and disagreements over drawings or the basis for performance calculations.  He acts on breach of contract claims in regard to unsatisfactory products and services, and on disputes over agency agreements or commission payments.
Richard has handled professional negligence claims, including group actions, against leading firms of accountants and solicitors; and secured injunctions against employees to prevent them removing assets or using confidential data.  He has represented people and companies who have been libelled in an article and has advised a publisher on whether the contents of a book might be libellous.
Richard acts for landowners and tenants in regard to property litigation and is the leading authority on 'the hedge and ditch principle'.
Recent examples of how Richard has helped clients include:
winning a dispute over ownership of a 500 metre stretch of hedge and ditch on behalf of a landowner at the Court of Appeal – Parmar v Upton [2015] EWCA Civ 795;
successfully challenging all of £1 million interest charges on a £465,000 litigation funding loan under Consumer Credit regulations and the principles of champerty and maintenance;
obtaining injunctive relief and a six-figure settlement for an online casino against former employees who took a copy of the customer database for their own exploitation; and
successfully settling a claim for over £500,000 plus costs on behalf of a majority director, after his shareholding had been unfairly diluted following an accounting blunder.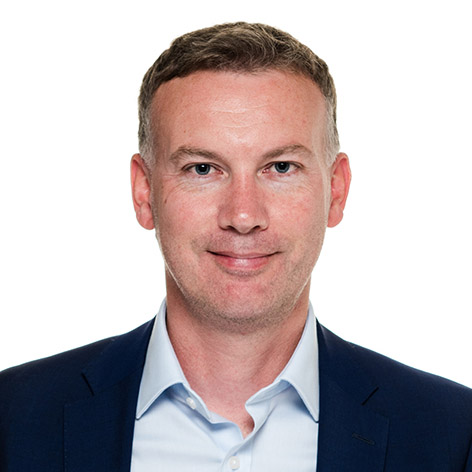 Partner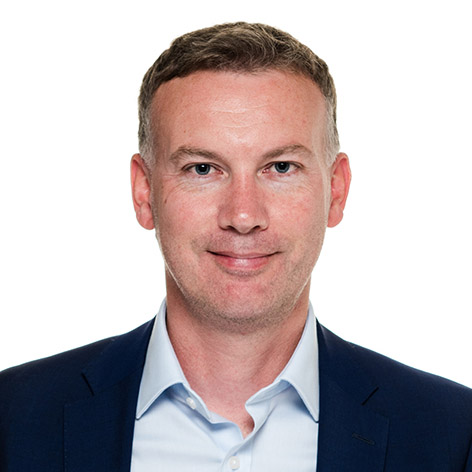 Graeme Dixon
Partner
Graeme is a Partner in the Dispute Resolution team.
Graeme advises on disputes arising out of commercial property sale and purchase agreements, conditional contracts and options, deeds of variation and development agreements.  He also advises on commercial property boundary disputes, rights to light claims, party wall issues, easements and restrictive covenants, and rights of way issues.
Graeme has extensive experience in landlord and tenant disputes, including those arising out of lease renewals, rent reviews, repair obligations, dilapidation claims, rent arrears, forfeiture and possession proceedings, and applications to assign a lease or alter premises.  Wherever possible he will try to keep disputes out of court and he regularly helps clients to engage in mediation, adjudication and expert determination.
Graeme acts for PLCs, SMEs, local authorities, charities and private individuals.  He has broad sector experience, and particular knowledge of licensed premises.
Recent examples of how Graeme has helped clients include:
securing compensation and the right to regain possession of commercial premises for a tenant unlawfully evicted by their landlord;
recovering £500,000 for a company whose infrastructure was damaged when a utilities pipe collapsed causing hazardous material to escape requiring an extensive cleanup;
successfully forfeiting the lease of a public house on behalf of a landlord whose tenant had agreed to an unlawful assignment; and
negotiating concessions on land use for a charitable organisation in return for their agreement to a £1 billion mixed use development encompassing part of their land.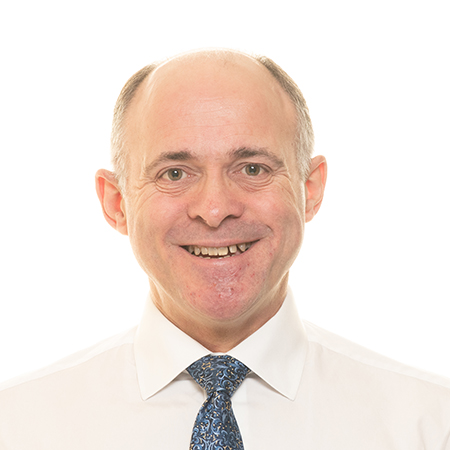 Partner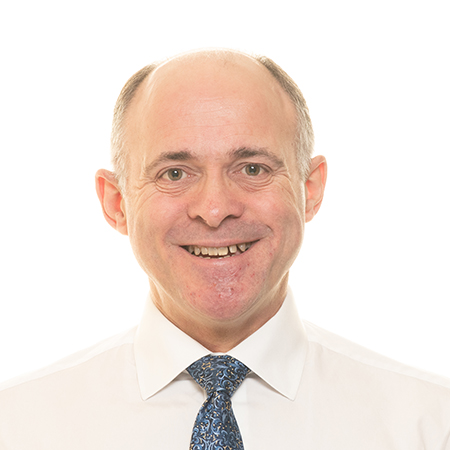 Neil Eaton
Partner
Neil is a Partner in the Dispute Resolution team.
Neil oversees a group of lawyers which provides bulk litigation services to businesses that face numerous civil claims each year, either as a result of their size and number of employees or because of the nature of their business activity.
The team deals with insurance and contractual disputes with suppliers, staff and customers to personal injury and fatal accident claims brought by members of the public.
Neil acts as client relationship manager, devising high level corporate strategies for dispute avoidance and crisis management and providing expert opinion on complex legal matters.
His clients include Biffa, Finance houses, companies which operate captive insurance businesses and independent schools.
Recent examples of how Neil has helped his clients include:
coordinating the defence of high credit hire cost claims for a client with a large fleet of vehicles whose drivers are routinely implicated in RTAs involving cars driven by members of the public;
securing victory in the Court of Appeal for the owners of a restaurant whose claim for damages following a kitchen fire caused by a recently purchased rotisserie was disputed by the equipment supplier and kitchen installer on the basis that the criteria needed to establish breach of contract and negligence did not exist; and
securing the striking out of a personal injury claim in the High Court for a client who disputed liability for a road traffic accident, where the alleged victim had issued court proceedings but failed to comply with orders directing the service of evidence or with a court imposed timetable designed to get the case ready for trial.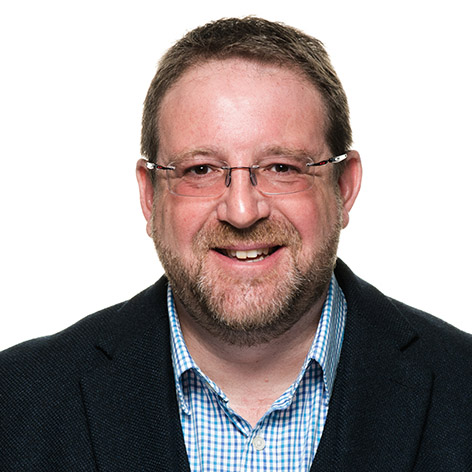 Partner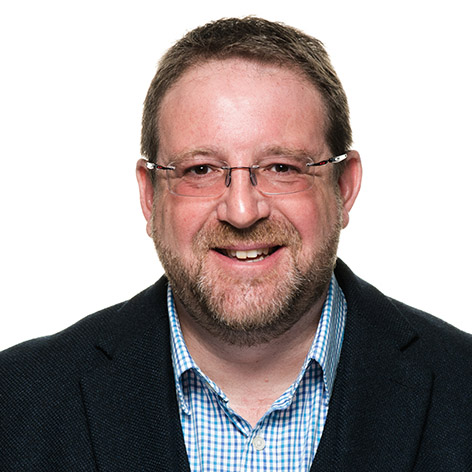 Stuart Farr
Partner
Stuart is a Partner in the Dispute Resolution team.
Stuart advises on a broad range of commercial and consumer disputes, including professional negligence, breach of contract claims, shareholder and director disputes, product liability, the civil recovery of monies obtained through fraud, boundary disputes, occupiers liability and constructive trusts.  He also advises on civil disputes arising out of firearms activities and countryside pursuits and property ownership.  He is a member of the Research Ethics Committee at Oxford University and acts as a trusted advisor to corporations who want to reduce the potential for disputes through the adoption of ethical business practices.
Stuart acts for limited companies, partnerships, sole traders, associations, manufacturers and private individuals.  He has broad sector experience and specialist knowledge of the firearms industry.
Examples of how Stuart has helped clients include:
recovering a six-figure sum for a private individual whose name was left off the title deeds of a property they had invested in and who faced receiving nothing after the property was sold;
advising an international manufacturer on the complex legal and public issues arising from the Grenfell disaster;
defending the supplier of irrigation equipment against a breach of contract claim arising out of failed agricultural crop production; and
advising a national amateur sports association on the drafting of its code of ethics to avoid the potential for disputes.
Partner
Andrew Frake
Partner
Andrew is a Partner in the Dispute Resolution team.
Andrew acts in complex commercial disputes for large and mid-size corporates, shareholders and directors, insolvency practitioners, as well as local authorities and individuals.
He advises directors and shareholders on personal rights and liabilities and specialises in pursuing and defending allegations of fraud and misconduct, such as accounting, invoicing and financing frauds including claims against directors faced with disqualification or insolvency proceedings. He also advises on minority shareholder claims, including claims of unfair prejudice and the just and equitable winding-up of companies.
Andrew has significant experience obtaining urgent injunctive relief through search and seizure, freezing, doorstep or imaging orders, often working alongside forensic IT teams to preserve evidence, freeze assets and secure assets and disclosure. He acts on behalf ofbrokers and agents in the travel, insurance and recruitment sectors, as well as real estate agents, on matters related to breach of restrictive covenant and theft of confidential information or data by employees or directors.
Andrew also has experience handling international trust claims, acting on behalf of beneficiaries or professional trustees, in respect of offshore trusts and asset recovery, and multi-jurisdictional breach of trust.
Recent examples of how Andrew has helped clients include:
shutting down a telephone network operator's scheme to artificially inflate UK call traffic by negotiating a settlement in a breach of contract claim;
challenging an abuse of process scheme in the UK on behalf of a German creditor, preventing a debtor from international bankruptcy forum shopping; and
securing a significant financial settlement for the beneficiary of an offshore trust following a breach of trust by a professional trustee, by challenging the offshore jurisdiction of the trust structure and bringing the trust assets back into the jurisdiction of the UK.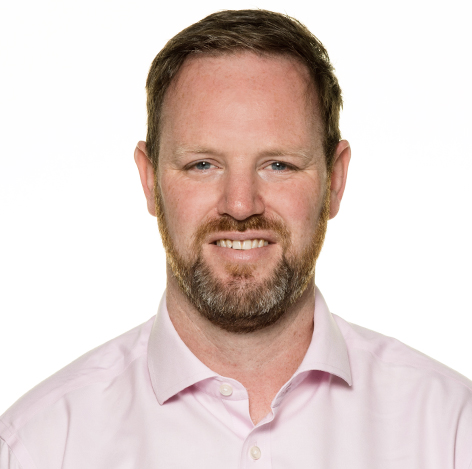 Partner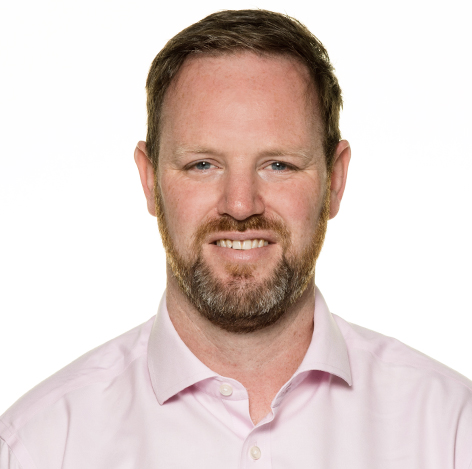 Chris Gee
Partner
Chris is a Partner in the Dispute Resolution team.
Chris advises on business disputes in regard to professional negligence claims against accountants, surveyors and other solicitors in regard to incompetent advice or wrongful valuations; disputes between shareholders, company directors and funders; protecting business value in cases where key executives and teams have breached confidentiality or restrictive covenants, including bringing or defending claims for injunctive relief.  His clients include companies and business owners in all sectors, and Chris has extensive sector experience in retail, recruitment and professional services.
Chris also has a great deal of expertise in settling inheritance disputes in regard to the validity of a will; claims for financial provision under the Inheritance Act; concerns about and claims against executors or trustees; disputed legacies; claims under the Forfeiture Act where there has been an unlawful death.  Chris acts for beneficiaries, executors, trustees and charities and has settled complex estates with property and assets overseas.
Recent examples of how Chris has helped clients include:
obtaining a multi-million-pound judgment in the High Court in favour of an offshore corporate trustee after negligence by a professional adviser;
ensuring the protection of a major recruitment business when a large team moved to a competitor by obtaining undertakings from all former employees and the competitor;
preserving the assets of an estate for the children of a business owner, who died before his divorce was finalised, in a complex probate dispute which involved protecting the interests of the beneficiaries, whilst at the same time providing for his estranged wife; and
securing a favourable inheritance settlement for a widow after her husband committed suicide without leaving a will.