Our people
820 professionals at Knights service 10,000 clients across the full spectrum of legal & professional services.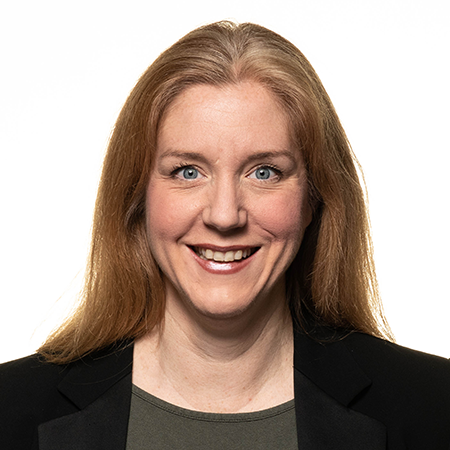 Compliance Director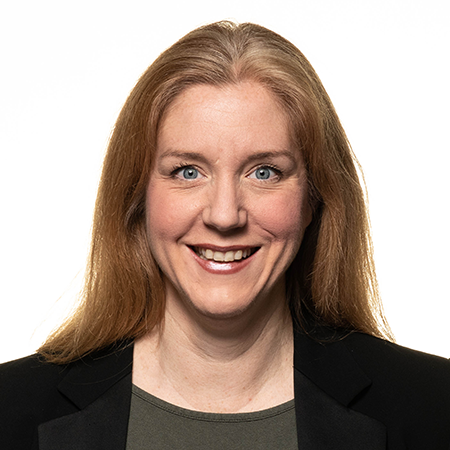 Elinor Lloyd
Compliance Director
Elinor is the Compliance Director at Knights.
Elinor advises and supports business clients following a whistleblowing allegation or when facing criminal or regulatory investigations by the Serious Fraud Office, Financial Conduct Authority, Competition & Markets' Authority, HM Revenue & Customs, Crown Prosecution Service, the police and local government authorities.  In the event that an investigation proceeds to a prosecution, Elinor has successfully defended companies, directors and senior managers in a diverse range of cases including allegations of fraud, bribery and corruption, money laundering; and financial crimes including LIBOR fixing, sanctions violations, insider dealing, breach of listing rules, mis-selling financial products and competition issues.
Elinor also advises companies of all sizes on how to improve their compliance programmes and reduce the risk of corporate crime.  This includes regulatory and risk reviews; consultancy in regard to compliance programmes; implementation of policies and procedures; training to directors and employees on their personal obligations.
Elinor acts for companies and individual directors in a wide range of businesses, particularly in regulated sectors such as financial services and energy.  She often works on-site with corporate clients alongside senior management as part of their in-house legal or compliance team.
Recent examples of how Elinor has helped clients include:
successfully defending two directors of a pharmaceutical company in the Serious Fraud Office's prosecution for conspiracy to defraud the NHS by way of price-fixing and market-sharing;
implementing group-wide risk and compliance programmes for a major energy PLC to cover third party due diligence, investigations and whistleblowing programmes; as well as managing a team of 15 staff dealing with financial crime, fraud, bribery and corruption, export controls, modern slavery, sanctions and money laundering issues;
supporting a global investment bank through investigation and enforcement by the Financial Conduct Authority, in their first case under the Competition Act, which alleged breaches of systems and controls and employee misconduct;
recommending an action plan to remedy weaknesses in business compliance following a regulatory compliance review for the directors of a leading chain of garden centres; and
advising a global pharmaceutical company under investigation by the US Department of Justice and the UK Serious Fraud Office for allegations of bribery in several overseas jurisdictions.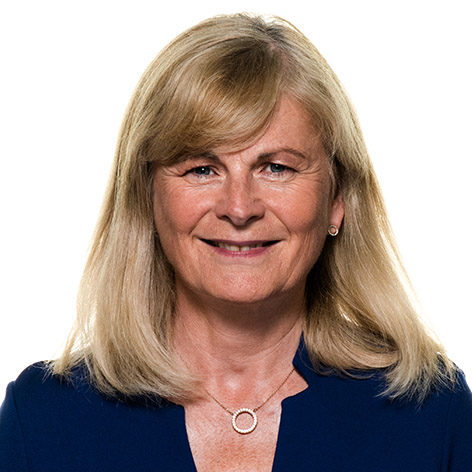 Partner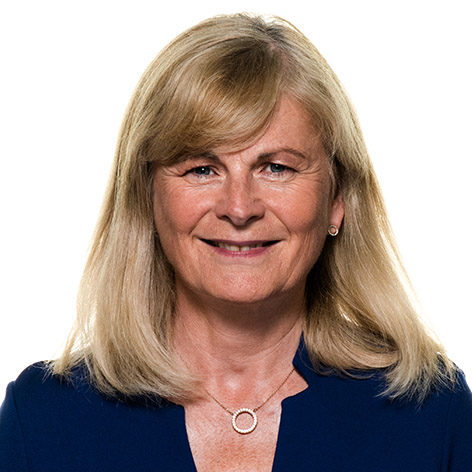 Karen Harrison
Partner
Karen is a Partner in the Commercial team.
Drawing on in-house experience with an international venture capitalist and a University IP team, Karen acts for IT vendors and purchasers in education, retail and e-commerce sectors.
Karen advises clients on all aspects of their commercial contracting arrangements and projects including supply, distribution, agency, licensing, manufacturing, R & D, collaboration, franchising, outsourcing, joint venture and bespoke contracts of all types.  She acts for vendors and purchasers of IT products and services including systems acquisition, outsourcing, ASP, software as a service (SaaS), cloud service provision, software development, licensing and support, VAR, e-commerce and web hosting agreements.
Karen drafts and negotiates IP-related contracts relating to materials transfer, clinical trials, licensing and marketing agreements.  She has extensive experience of advising clients on data protection compliance and data breaches.
Recent examples of how Karen has helped clients include:
acquiring a critical enterprise resource planning system for a global aerospace company from a supplier in the US;
achieving successful business outcomes for a retail space design consultancy; and
ensuring a motor retailer did not pay fines, compensation or costs of fraud-checking, following a data breach resulting from the theft of a contractor's laptop.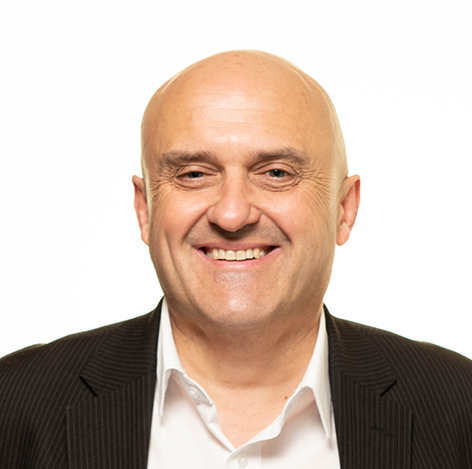 Partner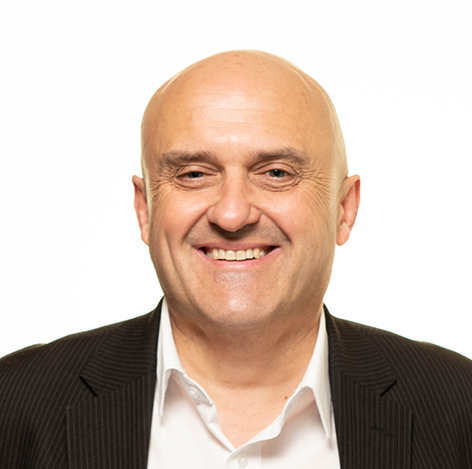 Ian Thomson
Partner
Ian is a Partner in the Commercial team.
Ian advises clients on commercial arrangements of all kinds, including agreements for the sale and purchase of goods and services covering both standard terms and conditions and bespoke contracts, manufacturing agreements, franchising agreements, agency and distribution agreements and outsourcing agreements. He also deals with information technology contracts including software licensing, the supply of software as a service, software support and maintenance and hardware and systems procurement, sponsorship and marketing agreements, and public procurement and funding arrangements.
Ian acts for financial services clients on consumer credit compliance and provides regulatory advice and support in the areas of data protection, advertising and sales, grocery codes of practice, financial services, competition law and gaming.
Ian advises and supports a wide variety of clients ranging from individual designers and entrepreneurs to national and multinational organisations.  Recent examples of how Ian has helped clients include:
advising ValueLicensing, a business specialising in the purchase and re-sale of pre-owned Microsoft products, drafting and advising on a range of contracts and navigating the relevant EU laws and authorities;
drafting standard service agreements and negotiating bespoke contracts in high value deals for a corporate provider of back office IT support to energy suppliers;
advising a member of the Freudenberg Group on a sub-contract, forming part of a high value project for the supply of materials in connection with the construction of a nuclear power station; and
advising a specialist provider of car insurance to young motorists on underwriting documentation produced by a major global insurer.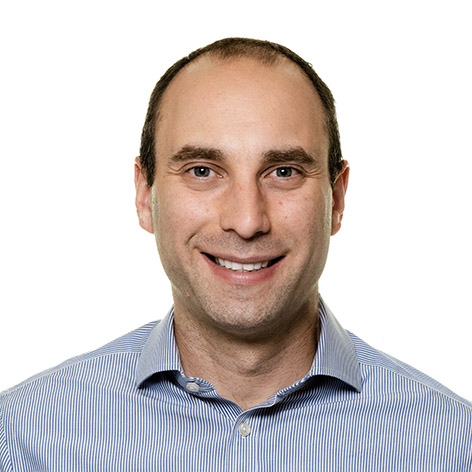 Partner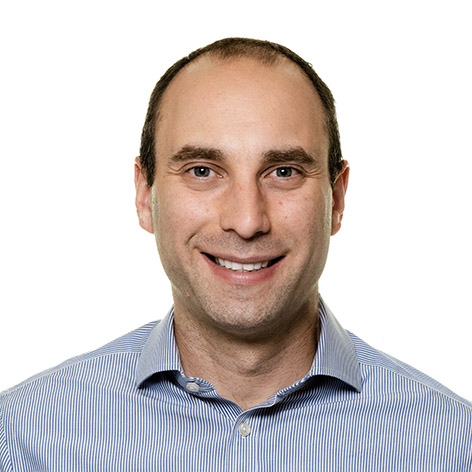 Simon Weinberg
Partner
Simon is a Partner in the Commercial team.
Simon provides advice on commercial contracts, the exploitation and licensing of intellectual property rights, data protection requirements and legal issues around new technologies.
Simon's primary focus is on supporting start-up businesses who require help in developing contracts with suppliers and customers, seeking out routes to market using conventional and online platforms, maximising the return on lucrative IP protected processes, procedures, designs and imagery and ensuring compliance with legal and regulatory requirements.
Simon also works closely with high-growth businesses who need commercial input to support their expansion plans, whether through the root and branch review of contractual arrangements to ensure they remain fit for purpose, the negotiation of new domestic or international contractual agreements, the grant of franchise rights or the appointment of agents and distributors.
Simon works for clients in a broad range of sectors from retail and healthcare to engineering and digital technologies. His clients include Eagle Eye, iVendi, Mobysoft, Godel Technologies and Recipharm.
Simon is particularly experienced in supporting tech companies focused on developing software and cloud-based products such as Platform as a Service (PaaS) and Software as Service (SaaS) programmes.
Recent examples of how Simon has helped clients include:
concluding deals on behalf of vehicle finance platform iVendi to provide users with direct access to motor finance deals offered by major lenders;
negotiating deals for digital loyalty platform Eagle Eye to work with various high street retailers; and
guiding social housing software specialists Mobysoft on day-to-day legal requirements, including revamping contractual documentation and advising on the changes needed to their policies, procedures, privacy notices and contractual documentation to ensure compliance with UK and EU data protection laws.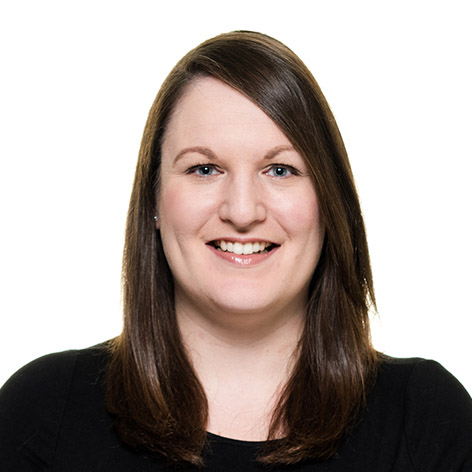 Senior Associate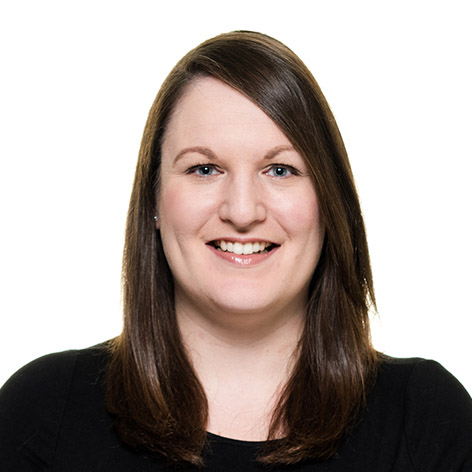 Katherine Douse
Senior Associate
Katherine is a Senior Associate in the Commercial and Data Protection teams.
Katherine advises on business-to-business and business-to-consumer contracts, website and e-commerce contracts including distance selling, cookies and acceptable use requirements.  She also prepares software contracts, terms and conditions of trading, framework agreements and service agreements.  She advises on data protection and provides onsite audits of clients' processes and procedures to ensure compliance.
Katherine acts for start-ups and more established businesses, including sole traders, partnerships, limited companies and in-house legal teams within PLCs.  She has experience across a range of sectors, including travel, technology and engineering.
Recent examples of how Katherine has helped clients include:
• providing day-to-day support for the in-house legal team at a major international engineering company;
• drafting a software as a service agreement for a client keen to manage the input of personal data by customers and to have a clear data protection compliant policy in place where they did;
• advising a travel association on the terms of its contracts with members to ensure compliance with regulatory requirements and on the terms of licensing arrangements to maximise reputation and brand protection; and
• advising a manufacturer on the changes required to a distribution agreement to ensure it did not breach competition rules.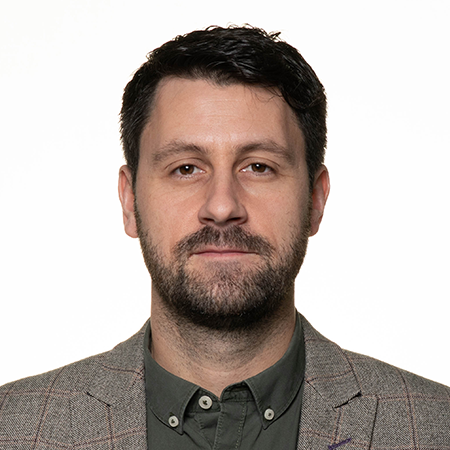 Senior Associate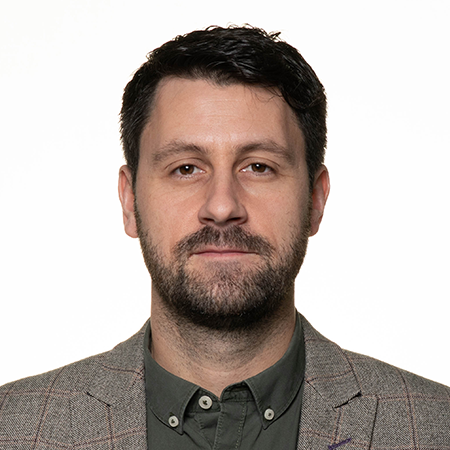 Owain John
Senior Associate
Owain is a Senior Associate in the Commercial and Data Protection teams.
Owain advises on the negotiation and renewal of commercial contracts with customers, consultants, suppliers and distributors, including confidentiality agreements, the supply and development of software apps, software as a service (SAAS), cloud computing and the legal issues around new technologies. His work also includes reviewing contractual obligations for public and private sector tenders.
Having worked inhouse for nearly three years in a data intelligence company, Owain is intimately familiar with GDPR and issues relating to database IP rights, data processing and licensing, data protection and privacy requirements. He also brings a commercial approach, combining project management skills and a drive towards continuous improvement.
Owain has worked for a number of banks, including a digital challenger bank, reviewing a range of commercial and software contracts to ensure compliance with financial services regulations and to mitigate risks.
Owain provides training on commercial contracts and has also delivered courses on equality and diversity.
Recent examples of how Owain has helped clients include:
drafting a suite of GDPR-compliant data contracts for multiple products and services on behalf of a global plc;
successfully renegotiated improved licensing arrangements with a companies key suppliers, including BT;
contribution towards improving legal processes, following a compliance and risk management audit which required the amendment to approximately 20,000 customer agreements; and
negotiated the terms for multi-million-pound agreements with blue chip clients and government agencies to meet a business's ambitious financial targets.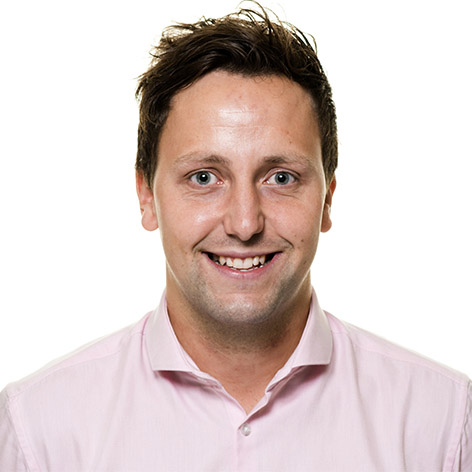 Solicitor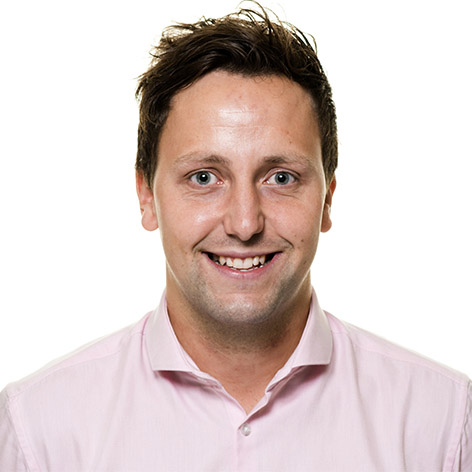 Morgan Lewis
Solicitor
Morgan is a Solicitor in the Commercial and Data Protection teams.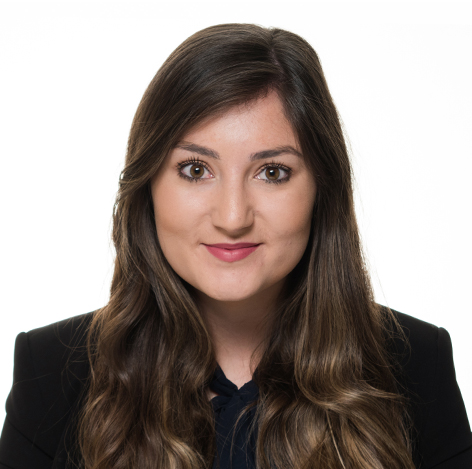 Solicitor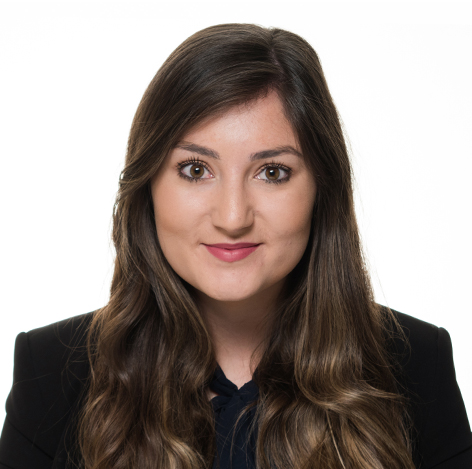 Kate Pleasant
Solicitor
Kate is a Solicitor in the Commercial and Data Protection teams.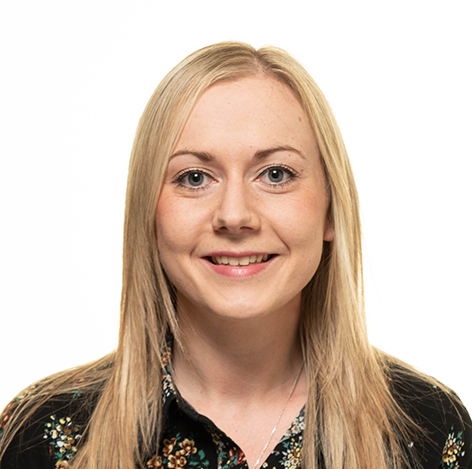 Solicitor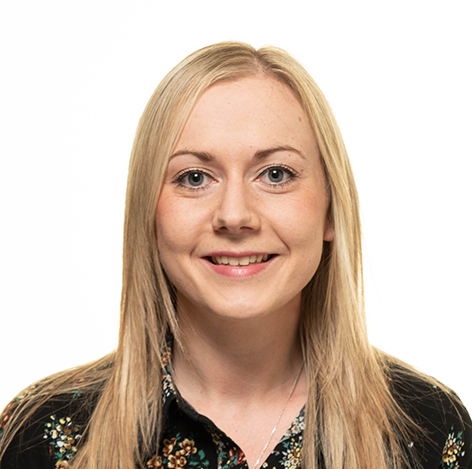 Cara Ward
Solicitor
Cara is a Solicitor in the Commercial and Data Protection teams.