Our people
930 professionals at Knights service 12,000 clients across the full spectrum of legal & professional services.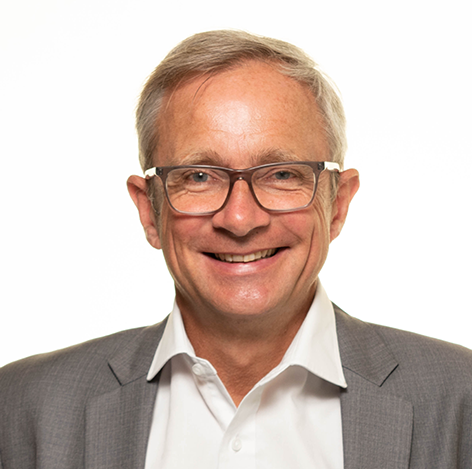 Partner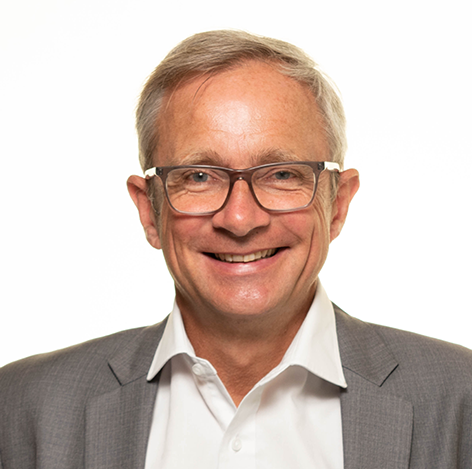 Tom Bower
Partner
Tom is a Partner in the Retail team.
Tom advises property developers, investors and retail clients, with an equal focus on freehold and leasehold acquisitions and development and disposals.
His practice involves highly pressurised multi-party transactions typically entailing extremely complex documentation, complicated title issues, conditional contracts and pre-lets, and due diligence. Where appropriate, Tom liaises with the planning team to ensure the best advice for his clients.
Tom's clients include national names such as The White Company and Dunelm, Quora Developments and real estate investment trust Glenstone Property.
Recent examples of how Tom has helped clients include:
successfully acquiring the new London head office for The White Company in a brand new office development on the site of the old White City BBC studio;
acquiring typically brownfield sites for Quora, each transaction valued at about £15m, pursuant to contracts conditional on planning permission, and with pre-lets of up to eight retail units under building agreements for lease, also conditional on planning; and
following these acquisitions for Quora, successfully selling on the investment in a tax efficient way.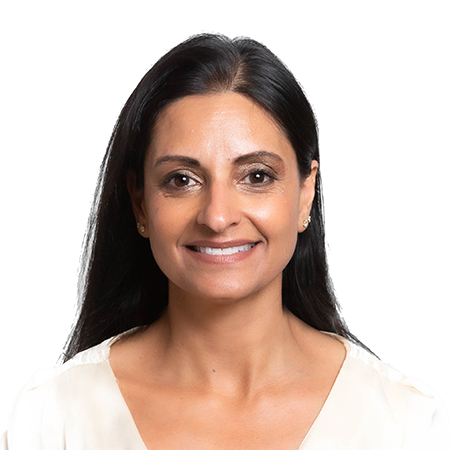 Partner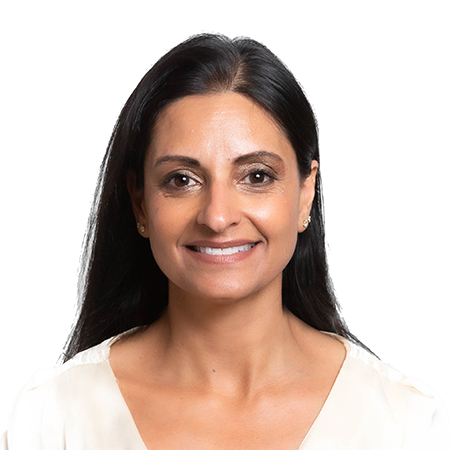 Rosie Gibb
Partner
Rosie is a Partner in the Retail team.
Rosie advises retailers on commercial real estate matters, with a focus on landlord and tenant transactions including pre-let agreements, new leases, surrenders and regrants, lease regears, sale and leasebacks and franchise arrangements.
Rosie provides strategic advice on the structuring of high value, complex property deals, handles property acquisitions and disposals, complex development projects, headquarter relocations, real estate finance, the grant of concessions, the creation of stores within stores and general property portfolio management.
Rosie also works alongside magic circle law firms to undertake real estate due diligence when large corporates are bought and sold.
Rosie's clients include Arcadia Group, Moss Bros, Mothercare, The Body Shop, Whittard of Chelsea, McDonald's, Ladbrokes Coral Group, Specsavers, Tempur-Pedic International and Oxfam.
Recent examples of how Rosie has helped clients include:
leading the real estate due diligence for Arcadia Group in the sale of a 25 per cent stake in their business to US private equity group Leonard Green & Partners;
facilitating the relocation of the global headquarters of The Body Shop to prime office space in Croydon extending to over 25,000 sq ft;
supporting Topshop in the acquisition of their largest retail space in the Birmingham Bull Ring shopping centre;
supporting multiple Arcadia businesses in establishing retail stores with Tesco supermarkets throughout the UK; and
leading the site acquisition programme for McDonald's throughout the UK.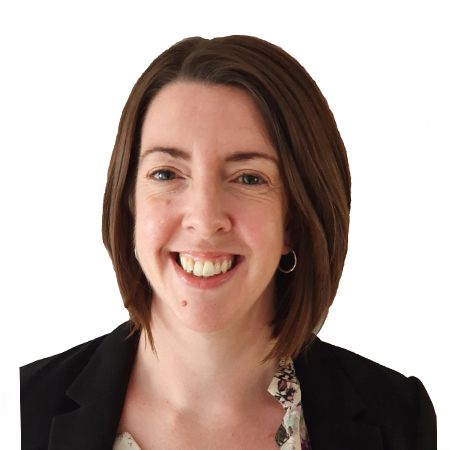 Partner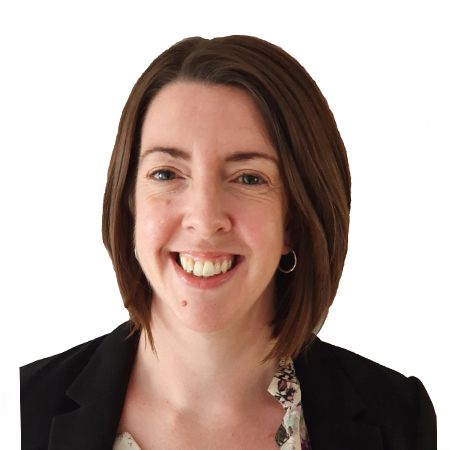 Gillian Payne
Partner
Gillian is a Partner in the Retail team.
Gillian advises on non-contentious real estate matters, mainly for corporate occupiers with large portfolios.  She deals with acquisitions and disposals of properties, both freehold and leasehold.  She has extensive experience of landlord and tenant matters, including development agreements, sales and leasebacks, leases for new premises, lease extensions, surrenders, deed of variation, group transfers and general estate management.
Gillian worked in house for several years as Group Legal Counsel at the parent company of a group comprising a tyre wholesaler and fast fit servicing and MOT chain.  She has first-hand experience of the challenges managing a portfolio and disposing of secondary sites and of warehouse acquisitions and sales and lease backs.
Gillian has also worked closely with magic circle law firms on the corporate real estate element of business sales and acquisitions, managing the property elements of the transactions..
Her clients include Moss Bros, the Arcadia Group, and the Body Shop.
Recent examples of how Gillian has helped clients include:
Advising in house on the strategic management of a large portfolio of land, which included major disposals for development with overages and environmental clean-up provisions;
working with a supermarket retailer on the expansion of its local store portfolio including acquisitions of existing retail operations and development sites and a portfolio of former bank premises; and
acting for a major high street bank and a gym brand in relation to their portfolios.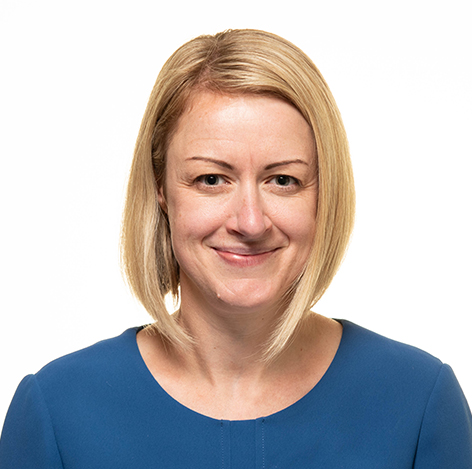 Partner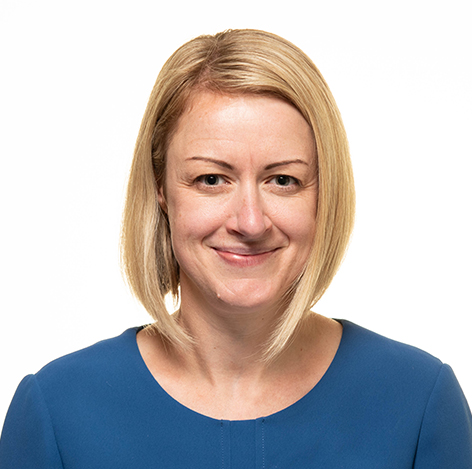 Caroline Smith
Partner
Caroline is a Partner in the Real Estate and Retail teams.
Caroline undertakes a wide range of real estate work, including freehold acquisitions and disposals, the grant, renewal, assignment, subletting and surrender of leasehold interests, contentious and non-contentious Landlord and Tenant Act 1954 matters regarding renewals, notices and compensation for secure tenants, together with general landlord and tenant issues arising out of requests for licences to occupy, assign, underlet or alter leasehold property or for deeds of release or variation.  She heads-up a team of real estate lawyers with the capacity to deal with high volumes of transactions at any one time.
Caroline's clients include high street brands such as Vision Express (UK) Ltd, Poundstretcher, Domino's Pizza Group plc, Foundation Property, the Australian fashion and handbag retailer Colette by Colette Hayman and the Chinese electronics company Xiaomi.  She operates across a variety of sectors but with a particular emphasis on A1 retail, the hot food takeaway market, franchised businesses and logistics.
Recent examples of how Caroline has helped clients include:
completing over 40 property acquisitions on behalf of Domino's Pizza Group as part of their strategic UK expansion plan;
advising Xiaomi on their lease of a retail unit in the newly expanded Westfield shopping centre at London White City;
completing the sale and leaseback of nine freehold properties for Vision Express in a deal worth in excess of £2 million; and
completing over 30 property acquisitions on behalf of Poundstretcher to aid their UK expansion.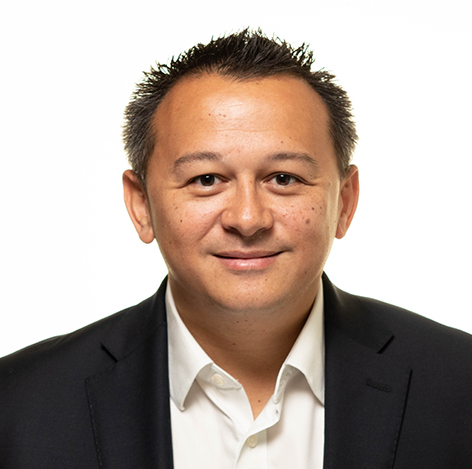 Partner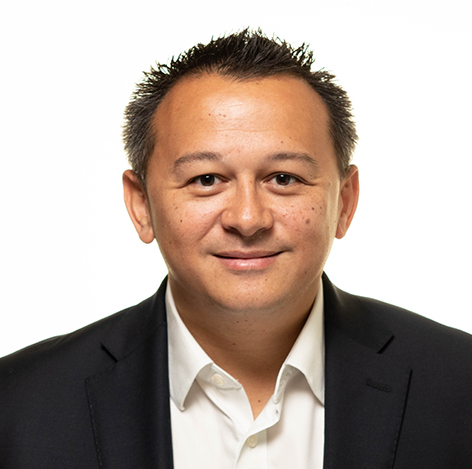 Darren Smith
Partner
Darren is a Partner in the Retail team.
Darren advises on non-contentious real estate issues, mainly for tenants with large property portfolios comprising freehold and leasehold titles – he is responsible for more than 2,000 properties on behalf of his clients. Darren deals with acquisitions and disposals of properties and assists with property management. This involves carrying out complex due diligence, understanding the client's proposed use and occupation, negotiating leases and other documents, and getting clients in as quickly as possible.
Darren has extensive experience in franchised property matters, including the large-scale assignments of leases, securing consents to assign, authorised guarantee agreements (AGAs), and protecting outgoing tenants' covenants by way of guarantee of an AGA.
Darren acts for commercial clients with an emphasis across the retail, leisure and logistics sectors.  Notable clients include Domino's Pizza, Emma Bridgewater, Vision Express and Poundstretcher.  He often delivers talks and training to the retail industry on property issues.
Recent examples of how Darren has helped clients include:
successfully structuring a complex real estate deal in a way that was far more tax efficient than the client expected, saving more than £500,000;
successfully facilitating the re-organisation of franchisee properties involving the assignment of more than 100 leases;
swiftly and successfully completing an acquisition of multiple properties from the landlords of a competitor who recently went into liquidation.
completing a multi-million-pound sale of property recently developed and let to a leading supermarket chain.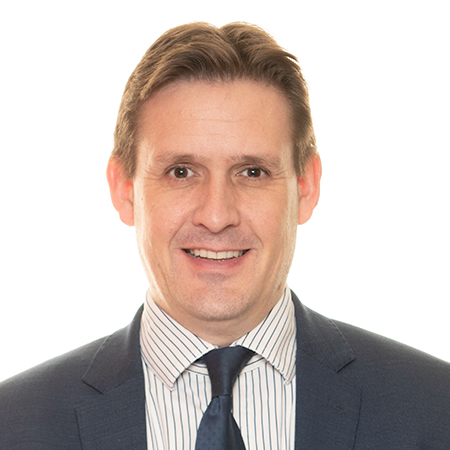 Partner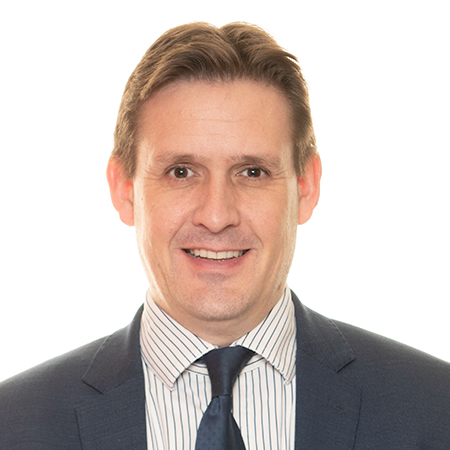 Jonathan Wright
Partner
Jonathan is a Partner in the Real Estate team.
Jonathan advises on site acquisition and redevelopment, and has handled projects as diverse as hospital redevelopments, canal-side properties for leisure, offices and social housing, brownfield sites, listed building restoration and data centres.  He has particular expertise in acquiring and financing sites for renewable energy with their specific requirements regarding access to the power supply network, technical issues and power purchase agreements.
A number of Jonathan's clients have large property portfolios, and he handles all aspects of asset management including new leases and lease renewals, as well as handling any property issues such as service charges or dilapidations, and any tenancy disputes.
Jonathan acts for commercial property owners, investors, developers and tenants. His clients include one of the UK's largest fast food franchises with over one hundred units, a European headquartered corporate property developer, a renewable energy business, private developers and a number of high-net-worth family trusts.
Recent examples of how Jonathan has helped clients include:
refinancing several established solar power farms, and negotiating power purchase agreements for new sites on industrial roof-space on behalf of a specialist renewable energy fund;
negotiating private wire agreements with a renewable energy plant;
acquiring numerous sites and managing the property portfolio for a leading fast food franchisor; and
acting for a series of landowners in a landmark mixed use regeneration scheme.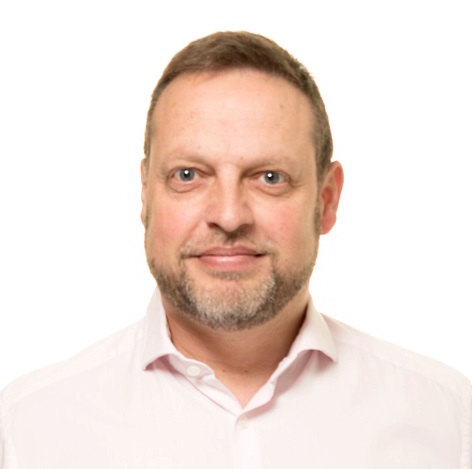 Partner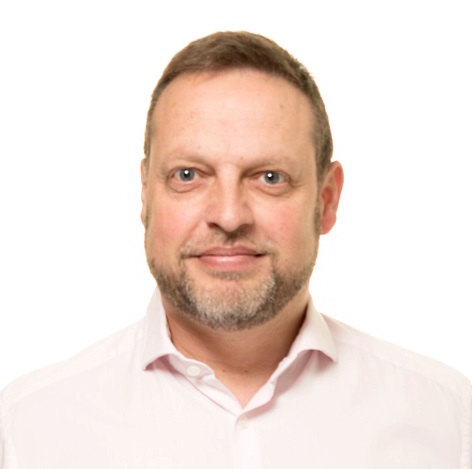 Richard Wyvill
Partner
Richard is a Partner in the Retail team.
He advises on the non-contentious aspects of the landlord and tenant relationship, including initial lease agreements, lease renewals, licences to assign, sublet or carry out alterations, deeds of variation to cover a change of use, holding over arrangements for 1954 Act contracted out tenancies, lease termination formalities and the operation of contractual break clauses.
Richard also advises on the acquisition and disposal of commercial property, particularly for pension funds and other investment groups, together with large-scale development projects and refinancing deals and assists the owners and occupiers of industrial estates, out of town warehousing units and purpose built office buildings in their property requirements.
The majority of his work is for national retail tenants taking leases of retail units within major UK shopping centres, although he also regularly acts for national tenants taking leases of large scale units on edge of town and out of town retail parks. Notable clients include The White Company, Heals and Dunelm.
Recent examples of how Richard has helped clients include:
enabling the seller of development land to maximise the return on their investment by retaining ownership of the upper floor of one of the new buildings, a suite of residential flats to sell the same independently from the remainder of the site;
protecting the interests of a national retail tenant which was about to sign a lease for new flagship offices which the landlord did not fully own, and which could have exposed our client to significant financial risk had it not been spotted and rectified before the lease was completed;
ensuring the tenant of a nightclub was not exposed to an unnecessary stamp duty land tax bill by restructuring a lease agreement so that the refit works the landlord had agreed to fund, and which the tenant was obliged to repay with interest, were documented as a formal loan arrangement rather than higher rent; and
negotiating the purchase of a locomotive and rolling stock repair facility on behalf of a consortium of buyers who required specialist advice on a range of covenants, peculiar to the rail industry, which affected the facility and permitted land use.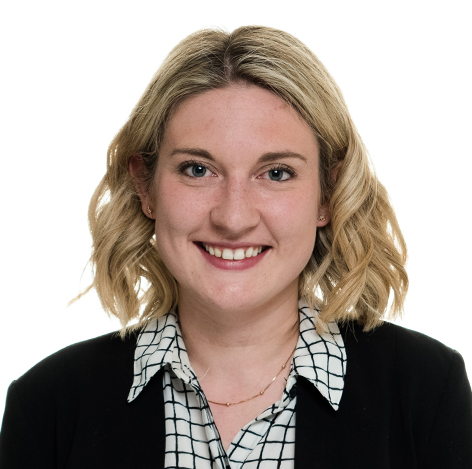 Associate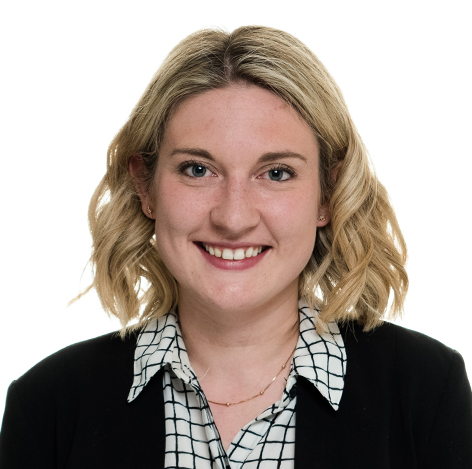 Rebecca Jenkins
Associate
Rebecca is an Associate in the Retail and Real Estate teams.
Rebecca specialises in reviewing, drafting and negotiating documentation related to leases, sales, and purchases of retail properties, including franchise leases, lease agreements, assignments, surrenders and licences to alter.
Rebecca also handles general commercial property transactions including the sale and purchase of general commercial property (freehold and leasehold), negotiating leases, rent deposits and guarantee agreements for both landlords and tenants. She also advises on development matters including drafting option agreements, and dealing with documentation required for development plot sales.
Rebecca also has experience in planning law including drafting section 106 agreements, unilateral undertakings, section 38 agreements and section 104 agreements.
Rebecca acts for major high street retail tenants, commercial landlords and tenants, residential and commercial developers, property investment businesses and individuals.
Recent examples of how Rebecca has helped clients include:
completing a lease with an upfront £300,000 compensation for potential loss in the event of a landlord break clause activated by a compulsory purchase order on a shopping centre;
successfully avoiding a £70,000 break penalty (by way of a retail surrender and re-grant) and achieving more favourable lease terms in a tight time frame;
assisting with negotiating terms between county and district councils, multiple developers and landowners for a section 106 agreement relating to a 4,254 unit residential development; and
enabling the £6.25 million sale of a multi-let shopping centre, dealing with assignment of dilapidations claims and overcoming issues caused by incorrectly drafted leases affecting the demise.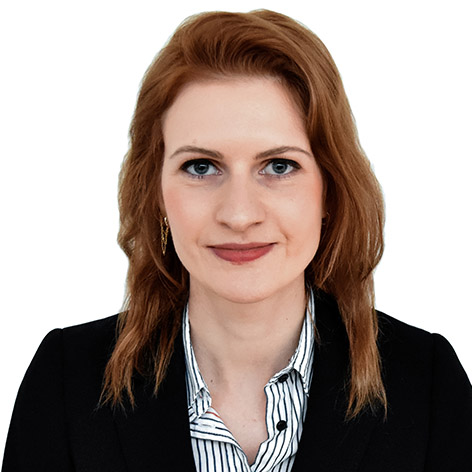 Associate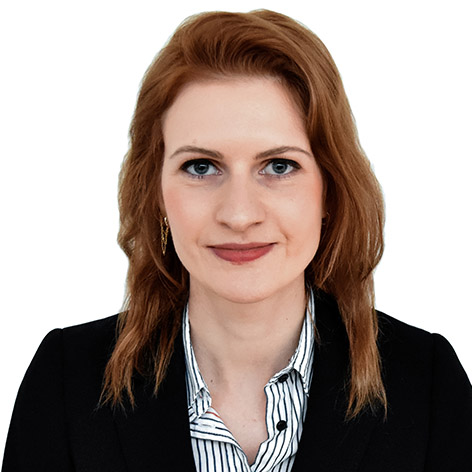 Katharine Lockhart
Associate
Katharine is an Associate in the Retail team.
Katharine advises on the sale and purchase of freehold and leasehold commercial property and on the acquisition and disposal of development sites, including associated option and promotion agreements. She also advises on general landlord and tenant issues, such as the grant, assignment and surrender of leases and the use of rent deposits and guarantee agreements, and on the management and restructuring of commercial property portfolios.
Katharine acts for landlords and tenants, private landowners, developers, independent schools, Oxford colleges, charitable organisations and trusts.
Recent examples of how Katharine has helped clients include:
• saving our client £200,000 by structuring the acquisition of a public house as the transfer of a going concern, thereby avoiding VAT being charged;
• converting the proposed sale of the freehold of a historic building, to the grant of a long-lease and option, enabling our client to impose enforceable restrictions on the building's future use and development;
• reducing stamp duty land tax charged, by purchasing a residential property and converting it to office space; and
• helping a tenant to consolidate its operations by overhauling the lease arrangements for a multi-let commercial property through changes to the head lease and a series of inferior leases.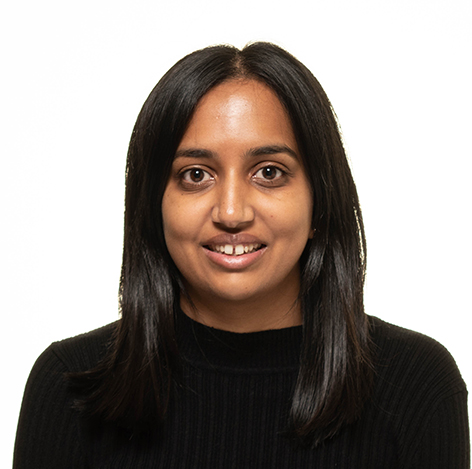 Associate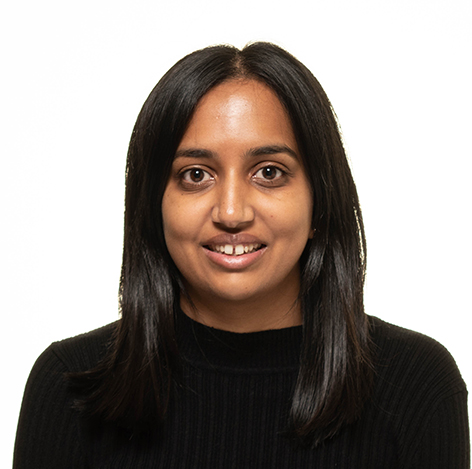 Jenna Mistry
Associate
Jenna is an Associate in the Real Estate and Retail teams.
Jenna advises national and overseas commercial clients on their acquisitions of freehold and leasehold properties in major retail parks, industrial estates, shopping centres, and high street shops, including dealing with franchise lettings under headlease and underlease structures, and joint tenancies in England and Wales. She also undertakes lease renewals, deeds of variation of leases, and lease assignments for her clients amongst other landlord and tenant matters.  Jenna undertakes due diligence, negotiates conditional agreements (including agreements conditional on planning) and deals with third party lawyers in complex transactions.  She is fluent in Gujarati.
Jenna acts mainly for tenants in the retail sector, including Domino's Pizza, Emma Bridgewater, Poundstretcher and Vision Express.
Recent examples of how Jenna has helped clients include:
proposing commercially viable options to enable a deal, which had reached an impasse, to proceed to exchange of contracts;
acting as part of the legal team which achieved the target set by Domino's Pizza to open its one thousandth store;
acquiring a freehold property following a contract race, having successfully undertaken complex due diligence and necessary amendments of related documentation to ensure a fast exchange of contracts; and
successfully negotiating the resolution of the majority of 20 outstanding technical and commercial points in a lease to enable completion to go ahead in a timely manner.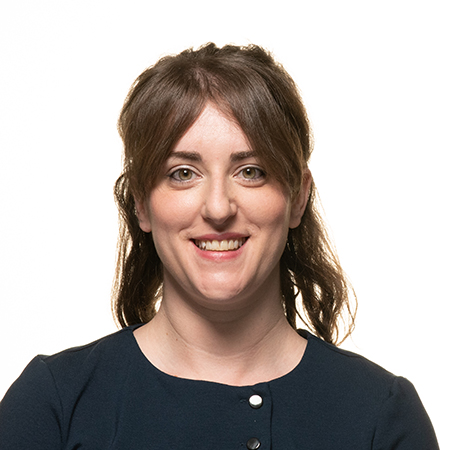 Associate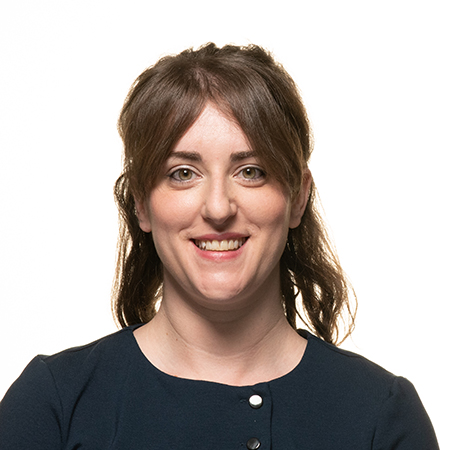 Anna Singleton
Associate
Anna is an Associate in the Real Estate and Retail teams.
Anna advises on disposals and acquisitions of freehold and leasehold commercial property, including negotiating conditional sale contracts, options and overage agreements for development projects. Anna has experience of acting for both banks and borrower clients on secured lending transactions and has also acted on commercial property matters arising out of various insolvency situations.
Anna advises on commercial landlord and tenant matters including the negotiation of leases,   licences to assign, licences to alter, break clauses, lease renewals and the surrenders of leases.
Anna acts for landowners, landlords and tenants, developers and property companies, several Oxford University colleges and also public sector clients including charitable organisations and trusts.
Recent examples of how Anna has helped clients include:
advising a group of GPs on the site acquisition and development for a new medical centre which included drafting conditional contracts, negotiating leases, and advising on funding and lender requirements;
selling the freehold of a multi let building on behalf of the administrator of the freeholder, and ensuring that the administrator benefited from the full value of the property by agreeing occupational leases of the commercial units; and
acquiring a complex historic city-centre site on behalf of a developer client with the benefit of planning permission.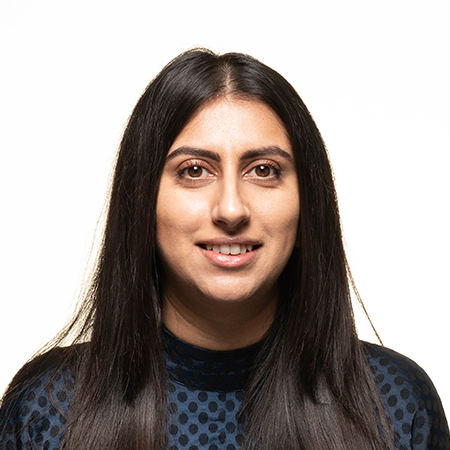 Solicitor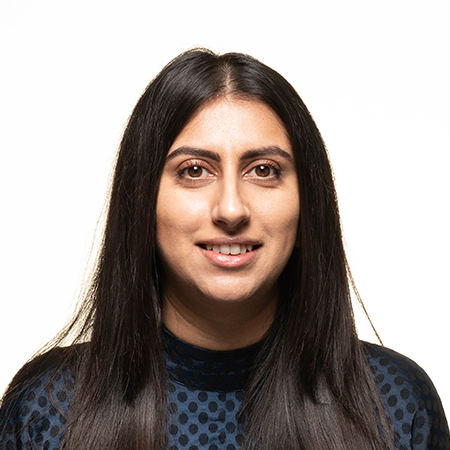 Nisha Gorania
Solicitor
Nisha is a Solicitor in the Real Estate and Retail teams.