Our people
930 professionals at Knights service 12,000 clients across the full spectrum of legal & professional services.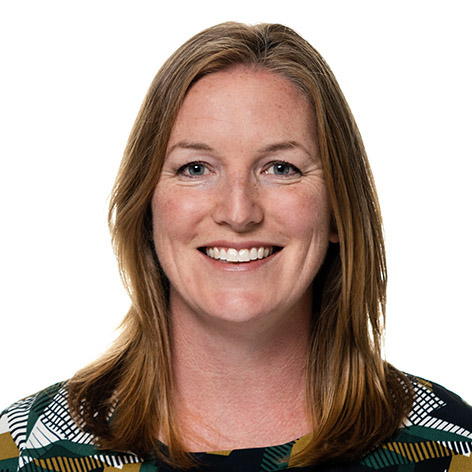 Partner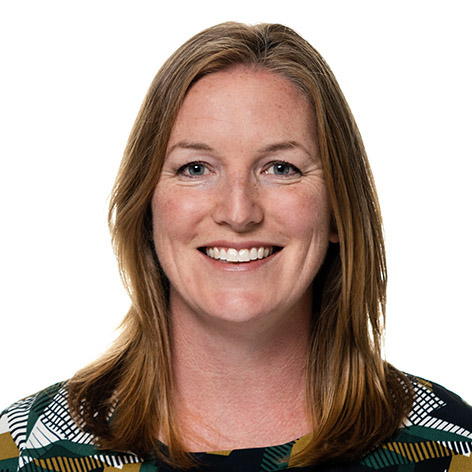 Katie Brassington
Partner
Katie is a Partner in the Tax & Trusts and Wills & Estates teams.
For over 13 years Katie has been providing private individuals, business owners and charities with advice on a broad range of tax, trusts and estate matters, including wills, guardianship arrangements for children, lifetime estate planning and asset preservation, succession planning, tax mitigation, agricultural and business property relief, the establishment and administration of trusts, powers of attorney, estate administration and disputes about wills and other post-death arrangements.
Katie also acts for vulnerable clients who lack the mental capacity to manage their own affairs, dealing with the Court of Protection, acting as an attorney or deputy to protect and promote her client's interests.
Recent examples of how Katie has helped clients include:
improving a widow's financial position by unwinding a series of trusts which were complex, costly and not tax efficient;
protecting the inheritance of our client by proving that the step-daughter of a deceased person had forged a will; and
securing the installation of a hydrotherapy pool in a child's house to help them recover from surgery for hip dysplasia where there was no pool available locally.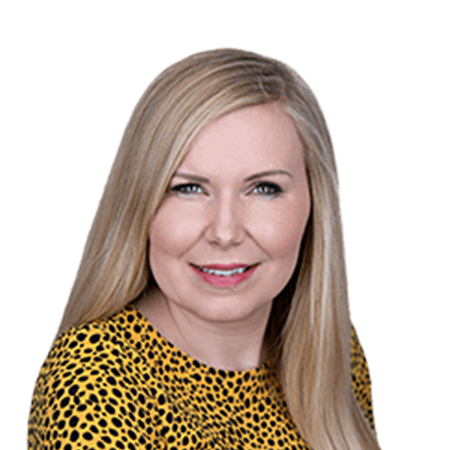 Partner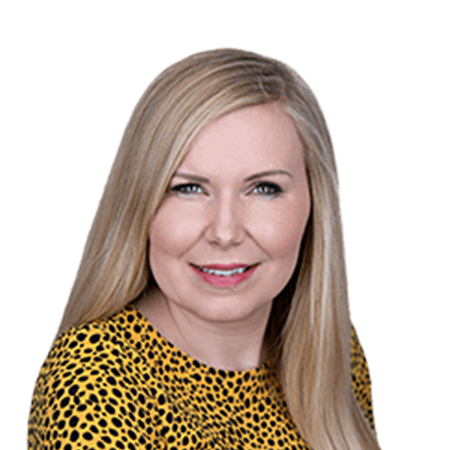 Erica Burt-Moore
Partner
Erica is a Partner in the Private Client team.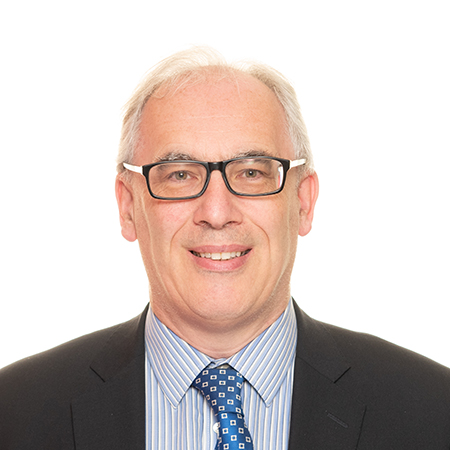 Partner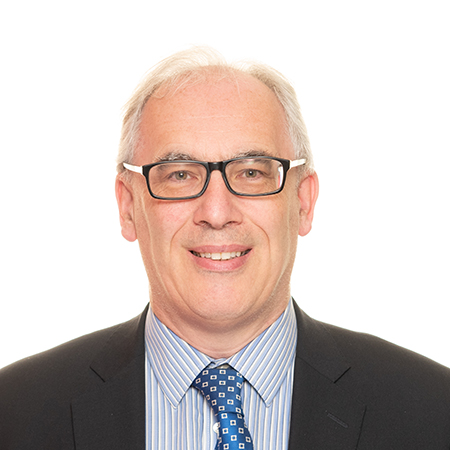 Terry Cooper
Partner
Terry is a Partner in the Tax and Trusts and Wills and Estates teams.
Terry has over 30 years' experience advising individuals and businesses on wealth preservation and wealth transfer.
His practice encompasses the drafting of wills and powers of attorney, the creation of trusts and family settlements, tax advice to encompass lifetime planning, business succession strategies and estate administration.
Terry is particularly experienced in inheritance tax (IHT) matters and in the use of exemptions, reliefs and trusts to keep tax to a minimum.
Terry's clients include entrepreneurs and business owners, wealthy families, high-net-worth individuals, trustees and estate executors.
Recent examples of how Terry has helped clients include:
arranging for the reinvestment of monies received by a former business owner, following a share sale just under three years ago, to ensure they remained eligible to claim business property relief for tax planning purposes;
establishing wills and trusts for the parents of a disabled child to ensure that his inheritance would be managed in the most appropriate way in the event of their deaths; and
supporting a wealthy individual in organising his affairs so that when he died there would be an appropriate mechanism to benefit his second wife and the children from his first marriage.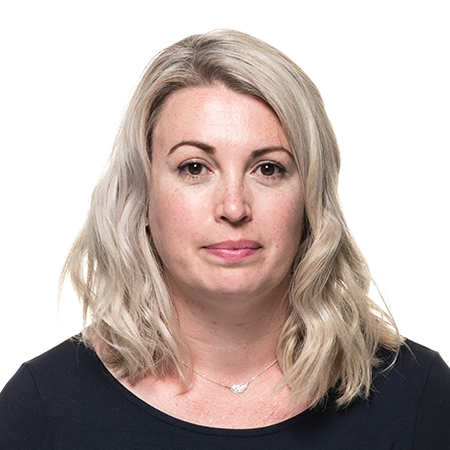 Partner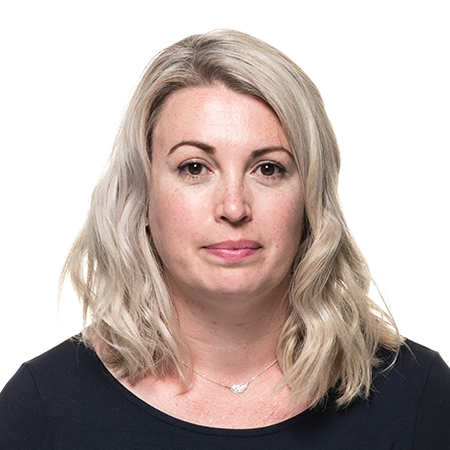 Jen Couchman
Partner
Jen is a Partner in the Landed Estates team.
Advising on a wide range of complex tax and trust matters, Jen helps families to agree arrangements for succession planning, inheritance tax mitigation, wealth protection, wills and guardianship, life interest and discretionary trusts, settled land act settlements, overseas assets, powers of attorney and probate.
For over 12 years, Jen has worked with landed estates, agricultural families, business owners and individuals with significant personal wealth.
Recent examples of how Jen has helped clients include:
advising the executors on the administration of a complex and high value estate, with assets in different countries and multiple beneficiaries;
structuring the ownership of assets to maximize the availability of business property relief in regard to inheritance tax planning for a family with an owner-managed - business to ensure the safe transfer of assets from one generation to the next; and
structuring the ownership of a client's assets to achieve the most advantageous position in relation to entrepreneurs' relief and incorporation relief.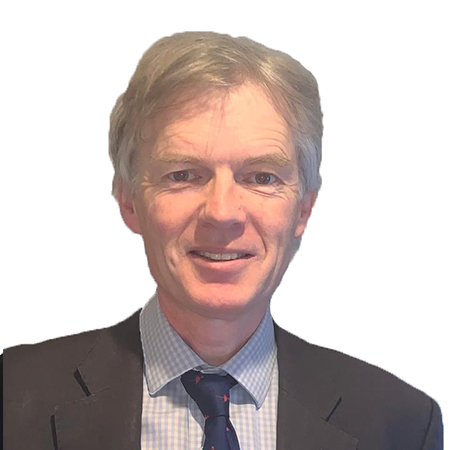 Partner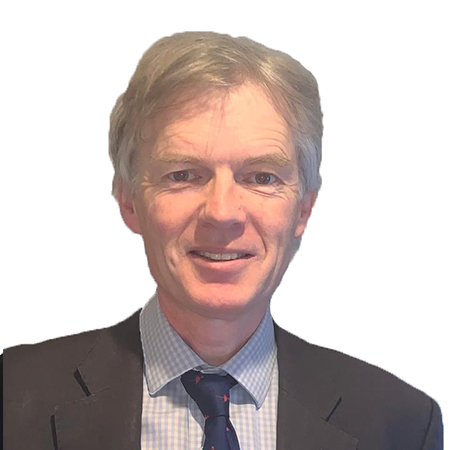 Ed Cursham
Partner
Edward is a Partner in the Private Client team.
Edward advises individuals on estate planning including drafting a will, setting up lasting powers of attorney for financial affairs or health and welfare, planning a legacy and advice on mitigating inheritance tax liabilities.
Edward specialises in the creation of discretionary trusts and the management of trusts for high-net-worth families, often with landed estates. This is usually where an outright inheritance might lead to issues if there is disagreement between the beneficiaries, and he frequently acts as a neutral trustee. Edward also works with colleagues in the litigation team to identify where a trustee has missed opportunities or failed to fulfil their duties.
Edward also manages probate and administers estates after someone has died. This can include varying a will and liaising with HMRC in regard to exemptions and allowances for capital gains tax, business or agricultural reliefs.
Recent examples of how Edward has helped clients include:
drawing on former experience in the property sector to provide holistic legal advice as a trustee to a trust with extensive property holdings;
setting up and managing a discretionary trust for a farming family, which foresaw potential friction among the next generation over the future of the farm;
succession planning for an entrepreneur, involving the transfer of personal assets to take maximum advantage of available capital gains tax reliefs; and
facilitating a significant tax reclaim by identifying deficiencies in the work of a trust provider.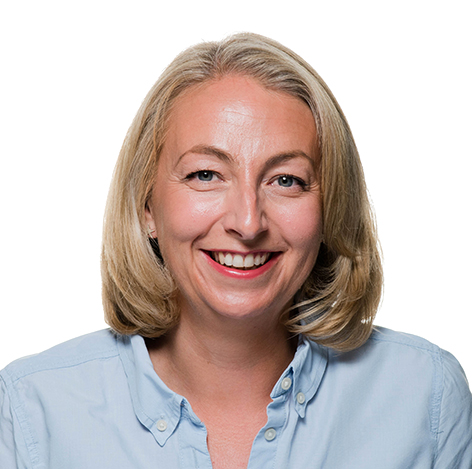 Partner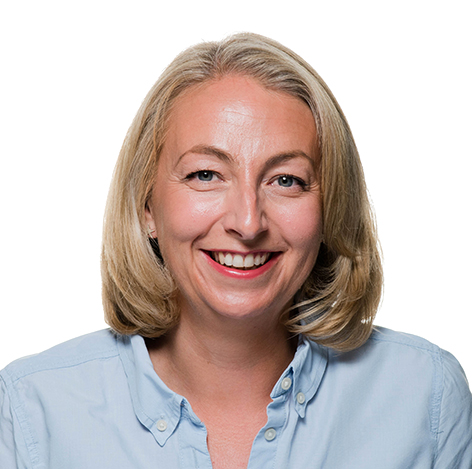 Jenny Hampson
Partner
Jenny is a Partner in the Tax & Trusts team.
For over 15 years Jenny has worked with private individuals and business owners to advise them complex tax, trust and estate matters, including wills and guardianship arrangements, the establishment and administration of trusts (including declarations of trust between co-owners), succession planning, inheritance tax mitigation, lasting powers of attorney, probate and estate administration.
Jenny also advises charities on establishing, incorporating and registering themselves, liaising with the Charity Commission, reviewing and updating governance documents (making scheme applications where needed), assisting with transactional and day-to-day issues, helping with disputes concerning charitable legacies and providing training for charitable trustees, staff and volunteers.
Examples of how Jenny has helped clients include:
assisting a charity to sell off property and donate the sale proceeds to a local community foundation while subject to intense public scrutiny;
supporting the trustees of a large charity through the process of incorporation; and
leading a vulnerable widow through the administration of her late husband's estate, ensuring the money was invested wisely and tax efficiently to achieve financial security.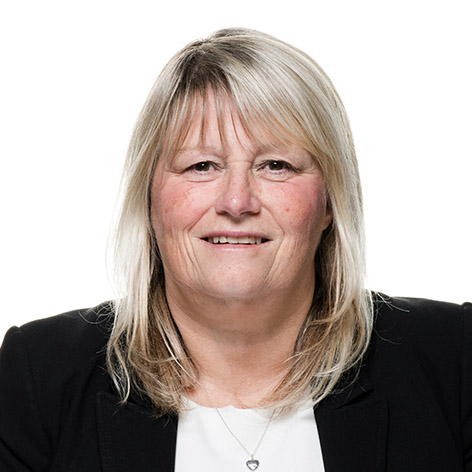 Partner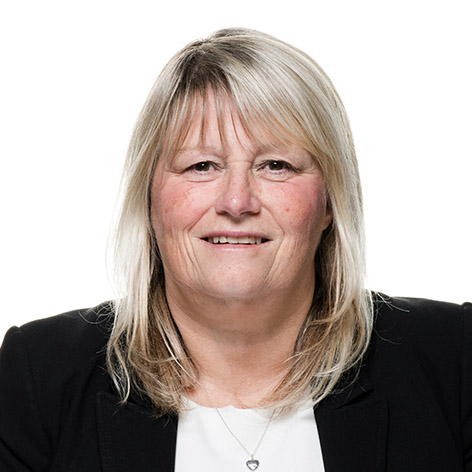 Lindsey Howland
Partner
A lawyer specialising in tax, trusts and estates.
For over 25 years Lindsey has been providing advice to private individuals, business owners, executors, trustees, settlors and beneficiaries on a broad range of tax, trusts and estate matters.  This includes advice on normal wills, statutory wills, guardianship arrangements for children, trusts, tax mitigation, succession and post-death planning, powers of attorney, Court of Protection applications and estate administration.
Lindsey also deals with inheritance disputes, including complicated family settlements and cases where arguments arise over the terms of a will or the administration of a trust.
Recent examples of how Lindsey has helped clients include:
helping competing beneficiaries resolve a dispute about entitlement to an estate under the intestacy rules;
assisting in mitigation of potential future Inheritance tax by post-death planning utilising deeds of variation; and
investigating and uncovering an alleged fraud by an attorney appointed to act on behalf of an elderly and particularly vulnerable client.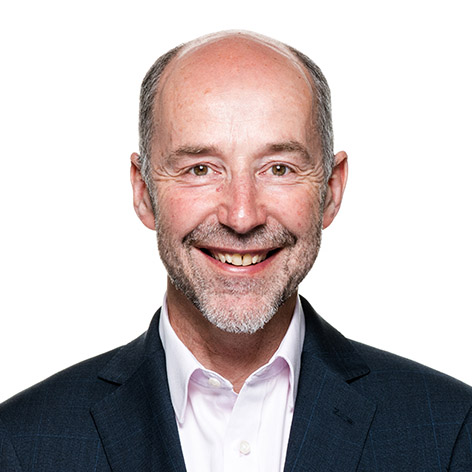 Partner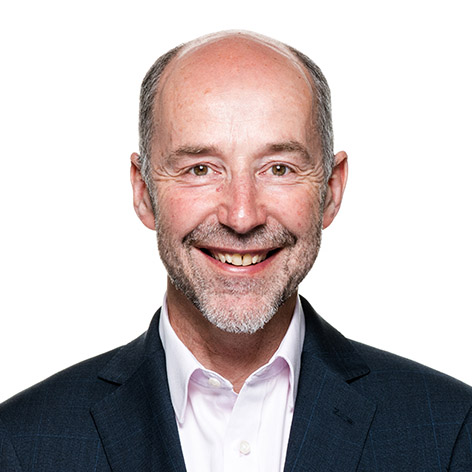 Charles Jones
Partner
Charles is a Partner in the Tax & Trusts and Wills & Estates teams.
For over 30 years Charles has been advising private individuals and business owners on how to ensure their hard-earned personal wealth and business interests can be preserved and passed on to future generations.  Charles advises on the terms of wills, the use of trusts, careful tax mitigation and succession planning.
Recent examples of how Charles has helped clients include:
reducing sometimes significant capital gains tax liabilities for executors of estates by ensuring that for tax purposes sales are treated as being made by beneficiaries rather than the executors;
creating trusts for parents to purchase property for occupation by children, enabling family wealth to be protected and resulting in inheritance tax, capital gains tax and stamp duty land tax savings; and
reducing the amount of inheritance tax payable by up to 40% by carefully structuring clients' wills to maximize the benefits of agricultural and business property relief and surviving spouse exemption.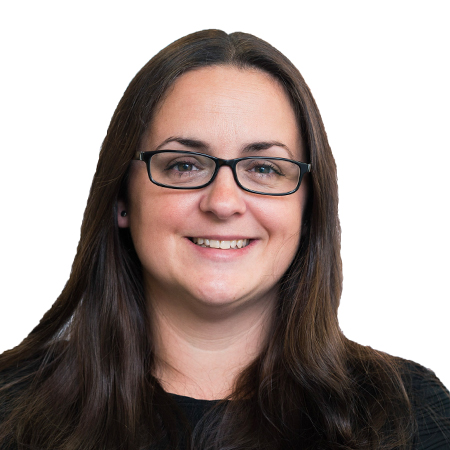 Partner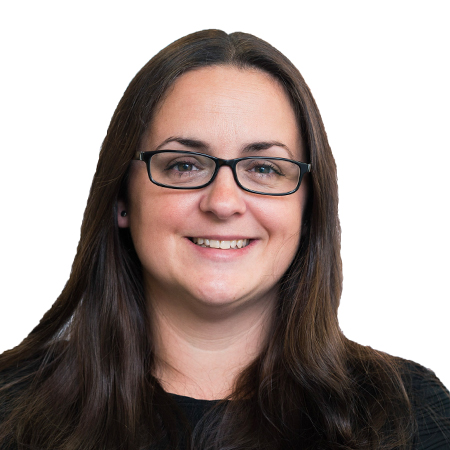 Ellen Lambert
Partner
Ellen is a Partner in the Private Client team.
Ellen advises on wills, lasting powers of attorney, trusts and probate matters of varying degrees of size and complexity, administrating high-net-worth estates, assisting with estate and tax planning, setting up and managing trusts, ensuring trustees fulfil their responsibilities and duties.
Ellen has experience acting in different roles including, professional executor, trustee, deputy, and attorney.
Ellen acts for high-net-worth individuals, business owners, and property portfolio investors, and clients who have inherited substantial amounts of money.
Recent examples of how Ellen has helped clients include:
preparing a will, letter of wishes and lasting powers of attorney for a high-net-worth client, ensuring adequate provision for his children and advising on potential claims against his estate, calculating and advising how to minimise his inheritance tax liability;
protecting an entrepreneur's business interests in the event of death or loss of capacity, while planning tax-efficient distributions to his spouse and children;
preparing tax-efficient wills containing trust provisions to secure business property relief from inheritance tax on the first death, and creating trusts to preserve wealth for future generations of the family; and
acting for the executor of two estates afterboth of his parents died in quick successionv including detailed advice around maximizing available reliefs in relation to business assets and lifetime gifts.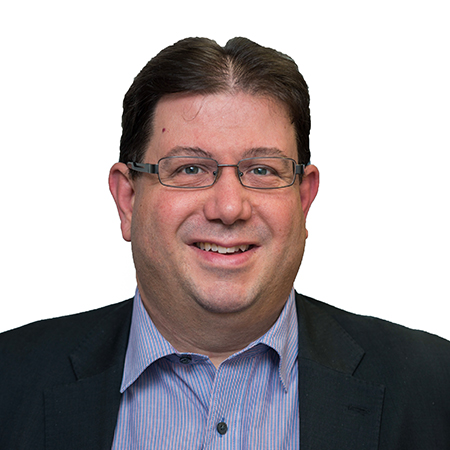 Partner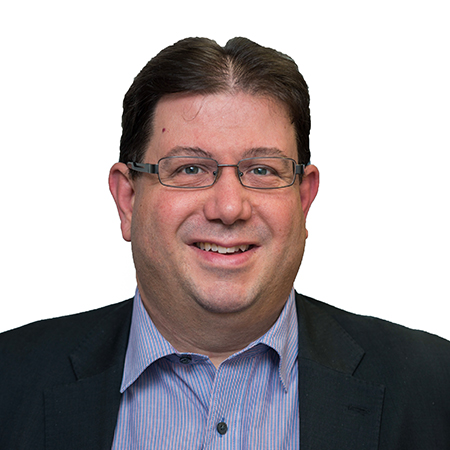 Glen Miles
Partner
Glen is a Partner in the Private Client team.
Glen specialises in financial arrangements supporting the long term care needs of vulnerable individuals and their families. He undertakes the necessary tax planning, creation of trusts and asset protection, including making provision for statutory wills, retirement and appointment of trustees, as well as obtaining gifting authority.
Glen's particular expertise lies in the planning, managing and structure of financial matters related to care home funding for individuals who lack the capacity to make decisions for themselves, as well as the creation and use of trusts to manage finances and assets of individuals at risk, including personal injury trusts. Glen is a Court of Protection deputy for many vulnerable clients, holding numerous appointments as professional trustee or attorney. He regularly deals with the NHS and local authorities.
Glen advises beneficiary charities on the administration of legacies, bequests and estates, and he advises individuals on inheritance, capital gains, and income tax as part of trust administration. He also provides training and support for legacy officers.
Recent examples of how Glen has helped clients include:
acting as deputy for an injured child and supporting the family by administering a 24/7 care package, including investment and financial decisions, arising from a personal injury settlement capitalised at £45 million;
securing the s117 Mental Health Act funding for ongoing care and quality of life support for a wealthy individual, as well as the gifting of surplus income and capital to support the family, following a complex application to the Court of Protection; and
ensuring a vulnerable individual was no longer required to apply for regular, expensive and time-consuming court approval for funding to the principal carer, by successfully applying on their behalf to become their deputy with authority to approve payments until 2035.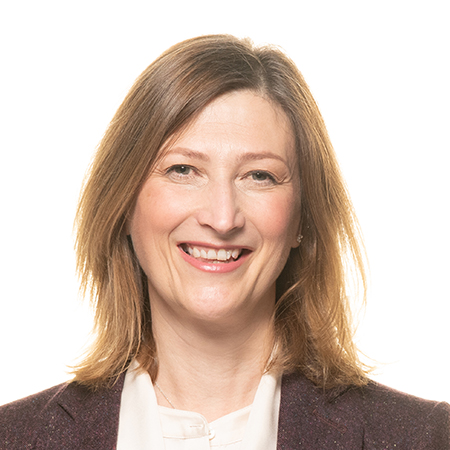 Partner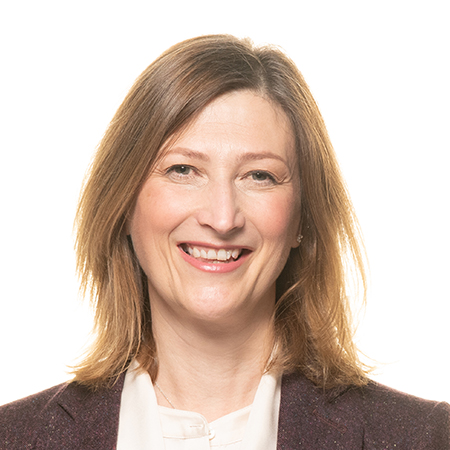 Antonia Moore
Partner
Antonia is Partner in the Private Client team.
Antonia specialises in succession planning for business owners and farmers and in wealth preservation for high-net-worth individuals and affluent families.
Antonia's practice encompasses lifetime planning to mitigate inheritance and capital gains tax liabilities, the creation and administration of trusts, the drafting of personal and business powers of attorney, the drafting of complex wills (including those featuring business and overseas assets), probate applications, estate administration, the post-death variation of wills and trusts for tax purposes and the resolution of disputes between executors, administrators and beneficiaries.
Antonia also advises on elderly client issues, including planning for the payment of care home fees while still providing an inheritance for loved ones, the importance of appointing attorneys to cater for a possible future loss of mental capacity and the role of the Court of Protection in ensuring appropriate safeguards are in place to prevent abuse of aged or incapacitated family members.
Antonia's clients include private individuals, business owners, executors, administrators, trustees and beneficiaries.
Recent examples of how Antonia has helped clients include:
achieving a significant inheritance tax saving for the estate of a former caravan park owner, by convincing the Inland Revenue to allow a claim for business property relief and to accept the applicability of various exemptions in respect of a series of lifetime gifts;
avoiding an unnecessary inheritance tax charge by amending the trust provisions in a number of life assurance policies so that any monies paid out following our client's death would not form part of their estate;
helping a family avoid Court of Protection proceedings by agreeing to act as attorney for a distant relative with physical frailties who was struggling to manage their affairs and arrange payment of care home costs;
preventing the registration of a lasting power of attorney on behalf of an elderly client who had been coerced into signing the document without understanding its content or effect; and
supporting a married couple to restructure their wills following their admission into a care home, in order to preserve a large chunk of their wealth for the benefit of their children and grandchildren, while still ensuring there were sufficient funds to meet their ongoing care costs.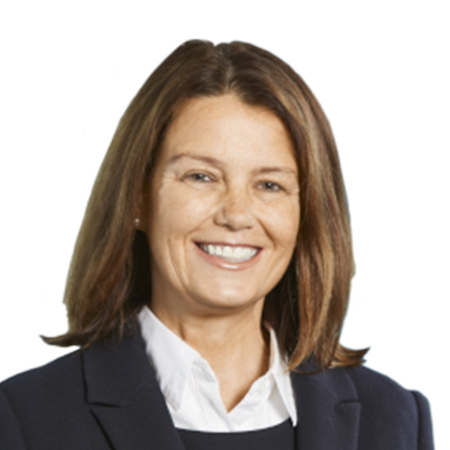 Partner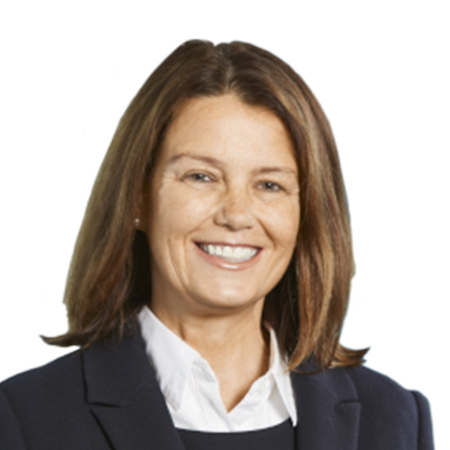 Julia Rangecroft
Partner
Julia is a Partner in the Private Client team.
Julia is a qualified solicitor and a chartered tax adviser who works with UK and international clients on wealth preservation and on tax mitigation strategies relating to their personal and business affairs taking in to account proposed policy changes in this area.  She advises on succession planning through the use of onshore and offshore trusts and via the creation of family partnerships and investment companies, advising on trust and business restructuring to improve tax efficiency and dealing with a beneficiary's death.
Julia provides advice on the tax implications of property transactions and land developments, particularly around stamp duty land tax, and preserving capital taxes reliefs for business and agricultural property to minimise exposure to inheritance and capital gains tax.
For international clients, Julia advises on the rules relating to the tax treatment of non-resident and non-domiciled individuals and trusts.
Julia's clients include ultra-high-net-worth individuals and families, landed estates, business and property portfolio owners, trustees and estate administrators.
Recent examples of how Julia has helped clients include:
transferring real estate, including development land, worth £50 million from the personal ownership of a husband and wife into a family business as part of a succession plan, which included substantially enhancing the availability of inheritance tax reliefs and minimising exposure to capital gains tax;
advising non-resident trustees of an offshore trust with UK beneficiaries on their options to achieve UK tax efficiency in respect of an European property portfolio taking in to account exposure to UK and European tax implications;
reorganising the ownership of corporate business interests for a UK entrepreneur in anticipation of unfavourable changes to the inheritance tax and capital gains tax rules; and
restructuring contractual arrangements in respect of a large mixed-use development site to mitigate the SDLT costs of the development.