Knights Group Holdings plc, one of the UK's fastest growing legal and professional services businesses, today announces the exchange of contracts to acquire Fraser Brown Solicitors ("Fraser Brown"), a full-service law firm in Nottingham.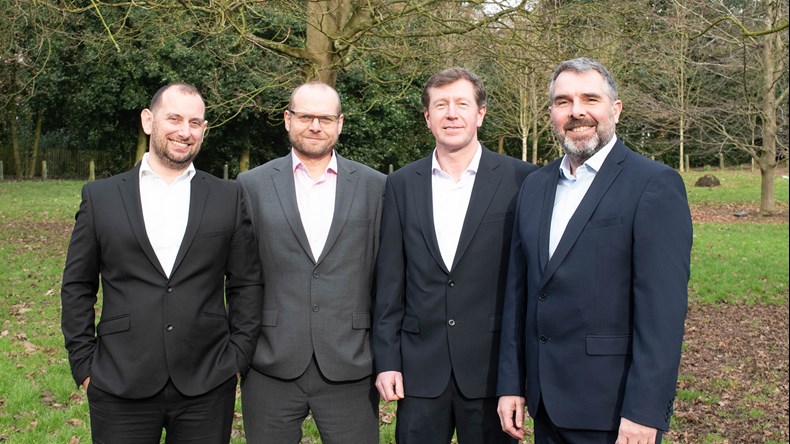 Acquisition rationale and background
This acquisition strengthens the Company's presence in the East Midlands, in line with the Group's strategy to accelerate its organic growth through carefully targeted acquisitions which are a strong cultural fit and strengthen existing offices, add new geographies or bring complementary business services.
Established over 250 years ago in the heart of Nottingham, Fraser Brown has grown to become one of the city's largest independent law firms, offering a broad spectrum of commercial and private client legal services to clients across the East Midlands. The acquisition sees 81 fee earners joining Knights, increasing its presence in the region alongside its existing operations.
In its unaudited accounts for the year ending 30 June 2019, Fraser Brown achieved revenue of circa £7.5m with corporatised PBT margin of circa 10%.  Following full integration, including the delivery of cost synergies, the Board expects Fraser Brown to deliver a PBT margin in excess of 15%.  The acquisition is expected to be earnings enhancing in the first full financial year post acquisition.
Terms of the acquisition
Under the terms of the acquisition, Knights will acquire Fraser Brown from its existing 8 equity partners ("the Sellers") on a debt free, cash free basis for a total consideration of up to £8.28m. This comprises of £2.83m in cash which is payable on completion and the issue of £3.03m in 680,911 new ordinary shares in Knights (the "Consideration Shares") to the Sellers, along with deferred cash consideration of up to £2.42m, to be paid in instalments on the first and second anniversary of completion, subject to certain conditions being met. The cash consideration will be satisfied from Knights' existing facilities. Completion is expected to take place on 27 March 2020.
Commenting on the acquisition, David Beech, CEO of Knights, said:
"We are pleased to announce the agreement to acquire Fraser Brown, one of the largest independent law firms in Nottingham, a key city for business in the East Midlands. With its local and national client base and broad spectrum of work, the combination of Fraser Brown with our existing presence in the East Midlands will position us as one of the leading legal and professional services firms in the region.
"We are delighted to build on our strong momentum following the three acquisitions announced in the period to date, which is a testament to Knights' ability to attract high calibre businesses to the Group."
Patrick Wood, Chief Executive of Fraser Brown, added: 
"With its ambitious culture and strong reputation, we see Knights as a good match for us. Having expanded recently, we look forward to continuing to grow our presence in the East Midlands as part of a larger Group."
To download the full press statement please click here.